Indo–US collaborative international symposium by TecniTex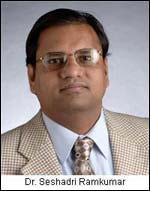 An Indo–US collaborative international symposium will feature market reports and marketing tips to enhance technical textiles base in India. This event is organized by Bangalore based TecniTex Nonwovens Pvt Ltd., and Texas Tech University, USA in collaboration with Textiles Committee, Ministry of Textiles, Government of India.

This focused workshop is aimed at textiles and allied sectors with the aim to diversify the existing textiles base in India into value added technical textiles. The goal of this international event coincides with the objective of the textile ministry to entice Rs 5000 crores Foreign Direct Investment for the growth of textiles sector in India

The targeted audience for this symposium is industrialists and entrepreneurs particularly small and medium enterprises in textiles and allied sectors.

There have been a lot of awareness programs by the Government of India, international trade associations and private organizations to create technical knowhow on technical textiles in the past five years. Although such programs have disseminated good information on the process knowhow of technical textiles, there is vacuum with respect to information on how to develop useable products and market them. Product development and marketing information are the two pillars upon which India's technical textiles industry can stand. The focused international workshop in Mumbai will aim to connect the missing dots and provide practical information on product development and marketing of technical textiles.

Efforts have been made to address those issues which are necessary for boosting investments in technical sector in India. An ongoing collaborative project between TecniTex Nonwovens Pvt Ltd, Bangalore and Texas Tech University, USA has identified certain key factors which are necessary to build confidence among entrepreneurs and boost the growth of technical textiles in India. These are:

1. Emphasis on the marketing knowhow of technical textiles;

2. Creation of converting sectors in India. There needs to be more awareness on the importance of creating converting sector base in India for the technical textile industry;

3. Need for an Indian trade delegation to US & Europe as a measure to create tie-ups between international trade bodies related to technical textiles and

4. Disseminate information on how to develop useable technical textile products from raw materials such as fibres and fabrics involving different processing methods such as spinning, weaving, knitting and nonwovens.

These aforementioned factors will be discussed in the event by leading industrial representatives and consultants.

A unique feature of this event is the marketing and statistical reports on the nonwovens and technical textile sector with information on Indian market by leading international trade associations such as the USA based Industrial Fabrics Association International (IFAI) and the Association of the Nonwoven Fabrics Industry (INDA).