Blue Dyneema Purity fiber can be used to develop high strength suture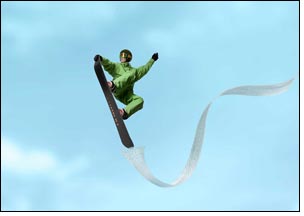 DSM, which created and manufactures Dyneema Purity, the world's strongest Medical grade fiber, announced agreements with Biomedical Structures, Cortland Company and Secant Medical. These companies' experience in processing Dyneema Purity fiber in biomedical textile structures offers medical device companies the ability to use various constructions of Dyneema Purity, including the recently launched Dyneema Purity BLUE, in commercial medical devices. Dyneema Purity BLUE, the first 100% colored implantable grade Ultra High Molecular Weight Polyethylene (UHMWPE) fiber, allows surgeons to take advantage of the fiber's uncompromised strength, ability to provide better contrast during arthroscopic surgeries and ease of differentiation between multiple sutures on multiple anchors.

"Dyneema Purity BLUE is a groundbreaking fiber for the medical community, providing surgeons with the innovative advantage of color differentiation and uncompromised strength in arthroscopic procedures," said Erik Becker, Application Manager Medical, DSM Dyneema. "We are very proud to collaborate with the industry's leading medical textile contractors who have a proven track record of successfully designing and manufacturing biomedical textile structures with Dyneema Purity, which are used in commercial medical devices for various orthopedic and cardiovascular applications."

Dyneema Purity BLUE is a colored 100% UHMWPE fiber that can be used to develop a high strength suture alone or in combination with standard (white) Dyneema Purity without the need to use colored polyester or nylon strands in its construction to offer surgeons uncompromised strength and color variety. In fact, several different patterns of braid can be developed to offer surgeons bright contrast among the different sutures, including various white/blue combinations, as well as solid blue.

"With material selection becoming paramount to the performance of Medical Devices and Components, we recognize the value that DSM has brought to this market through their Dyneema Purity line of UHMWPE fibers," said John Gray, President of Biomedical Structures. "Joining the materials expertise of the DSM Dyneema team with Biomedical Structures' advanced biosurgical textile design and fabrication capabilities will add immeasurable value to the new product design and production processes."

"We look forward to leveraging our complementary capabilities, products and skill sets to provide an expanded range of design solutions for the medical device market," states Karen West, general manager of Secant Medical's Advanced Technology and Materials Group. "The resulting partnership will allow us to utilize the collaboration, quality and scientific support we bring to the table."

Dyneema Purity BLUE maintains the same proprietary features of Dyneema Purity, including its maximum strength at 15 times stronger than quality steel while also offering a lower profile, softness and abrasion resistance. The fiber's elongation and fatigue resistance offer a superior alternative to traditional materials for surgeons and medical device manufacturers. The blue UHMWPE fiber has good local tolerance according to ISO 10993:06. The fiber offers low irritation and low inflammatory levels when compared to other implantable materials such as polyester and has the same advanced biocompatibility as Dyneema Purity SGX which has been in use in orthopedic sutures since 2004.

Royal DSM N.V.