Indorama Ventures to become largest PET producer in the world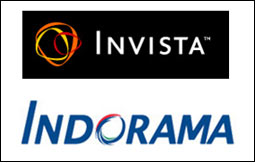 Indorama Ventures Public Company Limited announced that it has signed a definitive agreement to acquire PET polymer and resins manufacturing facilities located in Spartanburg, S.C. and Querétaro, Mexico from certain subsidiaries of INVISTA B.V.

The total value of the acquisition will be $420 million less certain assumed liabilities, and includes $229 million for the net fixed assets and equity interests, as well as $174 million for the net working capital of the business, subject to customary adjustments at closing. The transaction is expected to be financed from a combination of cash on hand, amounts available under existing credit facilities and additional debt. The parties anticipate the transaction will close in the first quarter of 2011, pending receipt of necessary regulatory approvals.

INVISTA's Spartanburg, South Carolina facility produces polyester resins used in bottles for carbonated soft drinks, water, beer, juice, and wine; food and custom-container applications, and polyester staple fiber and specialty polymers for a variety of applications. The Spartanburg operation has a total capacity of 470 kMT per annum. Approximately 490 people are employed at the site.

INVISTA's Querétaro, Mexico facility produces polyester resins and polyester staple similar to that produced at INVISTA's Spartanburg operation. Querétaro has a total capacity of 535 kMT per annum. Approximately 510 people are employed at the site.

The combination positions Indorama Ventures as the world's leading producer of PET and enables IVL to better meet its customers' needs. In North America, the acquisition complements Indorama Ventures' existing PET manufacturing site at Asheboro, N.C. (StarPET) and its state-of-the-art MTR PET Resin facility at Decatur, Alabama (AlphaPET). Additional benefits for IVL will include:

• Access to new customers and markets via Querétaro
• Entry into the U.S. specialty PET fibers market via Spartanburg
• Enhancement of research and development capabilities
• Benefit from integration with IVL's existing facilities, including AlphaPET and StarPET
• Increased production flexibility
• The transaction is expected to be accretive to IVL's earnings in the first full year of acquisition (pre-synergies). Indorama Ventures believes that there is a further opportunity to create value for its shareholders through synergy capture.

"We believe INVISTA's Spartanburg and Querétaro businesses complement Indorama Ventures' existing U.S. business," said Chris Hamman, president of INVISTA Polymer & Resins. "I want to extend thanks and appreciation to all INVISTA employees involved in our polymer and resins business for their dedication through this process, and for building a business that so capably delivers innovation and value to its customers."

"This planned acquisition will allow IVL to build upon our expanding global platform, make the company the largest PET producer in the world, and deliver on our strategy to enter into new higher growth regions like Central and Latin America," said, Aloke Lohia, Group Chief Executive Officer of Indorama Ventures. "We believe these valuable assets will further strengthen our capability and reinforce our ongoing commitment to the PET and Fiber business. We are truly excited as such million ton opportunities are seldom available. Furthermore, INVISTA's innovative products and a recognized brand will allow Indorama Ventures to enhance its value proposition to its customers and stakeholders, considering the depth of management and knowledge that reside at these facilities supporting manufacturing, R&D and Post Consumer Recycling (PCR)," added Mr. Lohia.