US net textile & apparel imports rebound in 2010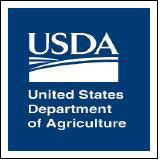 U.S. net textile and apparel fiber trade increased in calendar year 2010. Total fiber product imports surpassed 18.5 billion raw-fiber-equivalent pounds in 2010, the highest since 2007 when a record 19.1 billion pounds were imported. Meanwhile, fiber product exports rose to 3.6 billion pounds, an increase from 2009's 15-year low. As a result, net fiber product imports approached 14.9 billion pounds in 2010, 13 percent above 2009 and the second highest on record.

Cotton products continue to contribute the largest share of net textile trade although the gap between cotton and manmade fibers has declined slightly. In 2010, cotton products accounted for 54 percent of the total compared with 56 percent in 2009 while manmade fiber products contributed 40 percent compared with 38 percent in 2009; the other fibers combined for the remaining 6 percent. In 2010, net cotton product imports rose to 8.1 billion pounds, the highest in 3 years.

U.S. Cotton Supply and Demand Unchanged

The U.S. cotton crop for 2010/11 remains estimated at 18.3 million bales (upland at 17.8 million bales and extra-long staple (ELS) at 498,000 bales), compared with last season's 12.2-million-bale crop. U.S. Department of Agriculture - USDA will release final U.S. production estimates for the 2010 season on May 11th. Based on the current production estimate and beginning stocks of 3 million bales, this season's total cotton supply reached 21.3 million bales, 15 percent above last season, which was the lowest since 1990.

U.S. cotton demand estimates also were unchanged in March with total U.S. cotton demand estimated at nearly 19.4 million bales, the highest in five seasons. U.S. cotton mill use during 2010/11 is forecast at 3.6 million bales, a rebound from last season's 3.5 million bales, while exports are projected to reach nearly 15.8 million bales, 31 percent above 2009/10.

Through the first half of the marketing year, U.S. textile mills consumed approximately 1.9 million bales of cotton, compared with 1.7 million a year earlier. Demand for U.S. cotton yarn has remained strong through the first 6 months of 2010/11. This fact is also seen in the seasonally adjusted annual rate (SAAR) of cotton consumption, which has averaged close to 3.8 million bales over the August- January period. However, with available cotton supplies decreased considerably and cotton prices at historic highs, U.S. cotton mill use is expected lower in the second half of the season.

U.S. cotton exports through the first 7 months of the season have totaled approximately 8.2 million bales, compared with 5.8 million a year earlier. With global supplies forecast to remain tight throughout the 2010/11 season, sales were booked relatively early this season. As of early March, 7.4 million bales of U.S. cotton have been sold but not yet shipped; this compares with only 3.8 million a year ago. As a result, total commitments for 2010/11 now stand at 15.6 million bales, 6 million above the corresponding period in 2009/10.