Oerlikon returns to profitability - newfound confidence in future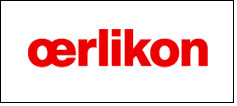 In 2010, Oerlikon returned to profitability after two consecutive years of heavy losses and looks to the future with newfound confidence and optimism.

The Group concluded 2010 on a solid financial base. It has made good progress under the new corporate leadership, both operationally as well as strategically, and is turning the market recovery into profitable growth. Oerlikon Textile, Vacuum, Coating, and Advanced Technologies contributed significantly to this positive result. For Oerlikon Drive Systems and Solar, specific measures have been initiated to fully unlock their market potential in future.

Oerlikon also announced details of its 3 Year Business Plan, which covers a series of initiatives aimed at further increasing profitability and achieving best-in-class positions mid-term. Dr. Michael Buscher, CEO of Oerlikon Group, said: "The consistent implementation of our operational and strategic measures is paying off."

"Our profitability is increasing faster than planned and we are well on our way to a sustainable comeback. We truly thank our shareholders, customers, employees and business partners for their loyalty during one of the most critical years in the history of Oerlikon. During 2011 we will continue our hard and disciplined work. Therefore we can already today optimistically look to the future."

Oerlikon Group CFO Jürg Fedier said: "2010 was a year of substantial renewal. We succeeded in re-establishing the financial foundations for Oerlikon and are well placed to deliver sustainable and profitable growth going forward."

Oerlikon strengthened its corporate leadership in 2010 by expanding the Board of Directors to include two new independent members with industrial experience, by appointing three new members to the Executive Committee and by placing a greater focus on Human Resources development.

In close cooperation with the Segments, Oerlikon's new corporate leadership developed a 3 Year Business Plan (3YBP). This 3YBP defines the strategic guidelines and operational plans for achieving sustainable and profitable growth.

The concept behind the 3YBP is to fully unlock the existing potential of Oerlikon's Segments. The goal is to manage the capital deployed effectively and to increase value. The return on net assets (RONA) will play a central role in corporate management. Oerlikon aims to achieve RONA values that generate attractive returns through the business cycles and rank amongst the best-in-class mid-term.

Oerlikon Textile: As the world's leading producer of textile machines, the Segment returned to profitability in 2010 with EBIT at CHF 21 million after CHF -424 million in 2009. Order intake totaled CHF 2 509 million, up 114 percent from the year-earlier period, with orders on hand reaching CHF 1 197 million, compared to CHF 489 million in the prior year. Sales climbed 58 percent to CHF 1 653 million on strong growth in Asia, primarily stemming from China, where Oerlikon's long-term investments continue to pay off. The Oerlikon Barmag Business Unit delivered a very strong performance, with already some orders first due for delivery in 2013. Oerlikon Schlafhorst and Oerlikon Neumag also gained ground in their markets. Due to the outstanding demand in 2010, Oerlikon Textile expects a lower order intake in 2011. Supported by a strong order backlog the Segment forecasts for 2011 further growth of sales and an increased profitability.