Bassett completes sale of International Home Furnishings Center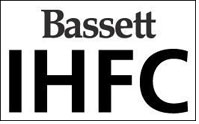 Bassett Furniture Industries Inc announced the successful completion of the sale of its interest in the International Home Furnishing Center (IHFC) in High Point, N.C. The total value of the deal was $275 million which includes $175 million in contemplated cash proceeds for Bassett and its partners, and the assumption of $100 million of existing IHFC debt by the acquirer. After set-aside escrows for an ongoing tax audit of IHFC and representations and warranties, legal fees and other transaction costs, Bassett realized a pre-tax distribution of approximately $74 million from the sale.

In the transaction, Bassett invested $2.4 million in return for a minority stake in the newly formed company, International Market Centers, L. P. (IMC). IMC's initial portfolio of assets consists of a total of 13 buildings encompassing more than 10 million gross square feet, including the IHFC and the Market Square Complex in High Point as well as all of the World Market Center buildings in Las Vegas.

This platform constitutes the world's largest network of premium business-to-business home furnishings, gift, and home décor showroom space. IMC is majority owned by funds managed by Bain Capital Partners and a subsidiary of certain investment funds managed by Oaktree Capital Management, L.P. Joining Bassett as investors in IMC are the Related Companies and affiliates of Network World Market Center.

Bassett made an investment in the IHFC, the world's premier wholesale furniture showroom, more than 25 years ago. That investment has paid off handsomely over the years, primarily in the form of IHFC dividends that were paid to its shareholders. Robert H. Spilman Jr., Bassett President and CEO, commented that "this transaction represents a successful conclusion to that investment and is a testimony to the sound management practices employed by the IHFC leadership and its associates, especially in a difficult period for the home furnishings industry.

Despite the fact that most of its competitors were in financial disarray, the IHFC has remained profitable throughout the recession. On behalf of Bassett and its partners, I thank current and former IHFC management and associates for a job well done. I feel confident that as part of the newly formed International Market Centers, L.P. that the IHFC will carry on its long standing tradition as the world's most successful home furnishings wholesale showroom entity."

As discussed in the recently released Form 10-Q relating to the quarter ended February 26, 2011, the Company plans to adopt a series of strategies in utilizing the proceeds from the transaction designed to improve financial performance and enhance shareholder value. Management has considered and will continue to evaluate a number of options that can benefit the Company and its shareholders. "The IHFC has provided us with a unique ability to positively impact Bassett's future. Most of all, our Board of Directors and management acknowledge the responsibility we have to be good stewards of these funds and firmly believe that we should be measured in our deliberations in regards to our use of these liquid assets," Mr. Spilman said.