Egyptian cotton is the true 'Elegant' bedding material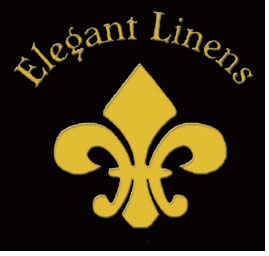 With cotton prices at a historic high, Elegant Linens, luxury bedding retailer, suggests consumers now need to be even more vigilant in their research when it comes to making luxury bedding purchases. The distinctions between true Egyptian cotton – cotton that provides the foundation for genuine luxury bedding – versus regular cotton blends – which may be labeled inappropriately as Egyptian cotton – are critical. Knowledge is power. In a volatile cotton market, consumer education equals consumer confidence.

The market pages have been buzzing over rising cotton prices lately and among luxury bedding experts, discussions have been developing around the growing prominence of the rather idiosyncratic labeling of Egyptian cotton articles worldwide. From January 1, 2010 until the high on March 4, 2011, the price of cotton increased by 300%. With prices going up and consumers desiring a good deal, deceiving labels sing a siren song to customers. If enticed to buy, however, a customer will soon learn the key difference between cotton vs Egyptian cotton: quality. Elegant Linens, luxury bedding retailer, reiterates that true luxury bedding will stand the test of time and suggests that clients in the luxury bedding market take extra care to ensure that the products they are purchasing are genuine articles of real Egyptian cotton.

Most cotton comes from overseas, with China and India producing the largest shares. Flooding damaged cotton crops in Pakistan last fall, further driving demand in India, which combined with demand increases from China, India, the US and Brazil. All of these factors culminated, causing a dramatic inflation of cotton prices. While the cotton produced outside of Egypt is certainly useful, the majority of it would not provide the basis for luxury bedding material. When considering cotton vs Egyptian cotton, note that Egypt holds the rare treasure of the Nile River Valley, which has a particularly ideal landscape and climate for growing rich, extra long staple cotton fibers. This genuine Egyptian cotton is what luxury bedding designers and consumers love best. As Sharon Johnson, cotton analyst, remarks, "...Egyptian cotton is the cotton you want to melt in after a hard day."

A particular variety of this Egyptian cotton is the highly sought after Giza cotton. When it comes to numbers and Giza, the lower the number, the higher the quality. Once, Giza cotton was reserved for royalty. Now, the lower numbers, like the Giza 45, are available to the general populous for consumption. Find real Giza and one will find real luxury bedding comfort!

Currently, the cotton vs Egyptian cotton issue has also been complicated by non-regulation of labeling practices among cotton product producers. A savvy online shopper may be able to find "400 count ESL Egyptian cotton sheets" for as little as $70. However, will these sheets have the ultra soft, cool and smooth hand of a true 400 thread count, Egyptian cotton percale sheet set from a genuine luxury bedding designer? No. Will they get softer wash after wash? No. Is one sure to find pilling, loose or broken threads in these sheets? Yes. And why? Because they do not contain extra long staple fibers, they are not made entirely (if at all) of Egyptian cotton, and they have not been finished by a luxury bedding house that can produce the finest hemstitching, embroidery, and other finishing details the world can offer.