What are the sustainability goals achieved by you so far? What is your target for the next few years?
At Realkom, we have established sustainable development goals and levels within the organisation. Our company creates environmental and social priorities in the relevant functions, levels, processes needed for the environmental management system and social compliance agenda. The marketing team, quality experts, the Occupational Health and Safety- OHS committee and the sustainable development committee called 'Sustainability Ambassadors', get together and shape Realkom's sustainability strategy elaborating the material sustainability issues. The company's corporate charter was unveiled in the first quarter of 2018. It echoes Realkom's vocation, 'to value the legacy of denim by eco-innovation', and its ambition 'to build, in Turkey and in the world, initiatives through sustainable development'. It reconfirms the principles that should guide the daily action of everyone -The United Nations 17 Sustainable Development Goals (SDGs) support the choice of our Sustainability Plan Realimpact 2020 launched in 2018. 
Our plan of action focuses on 7 'strategic' contributions among 17 Sustainable development goals which are:
Quality Education
Kindergarten expenses for our employees' children are paid for supporting preschool education
An agreement has been signed with Düzce University to support the implementation side of vocational and engineering education and support higher education 
From last year, a scholarship programme is on the pipeline for the university education of our employees' children 
We organise vocational training courses for unqualified workers in cooperation with the government.
Decent work and economic growth
To support young professionals in the denim industry 
To increase employee awareness and professional skills for sustainable production and consumption
To invest in our employees by preparing trainings and career plans to support both individual and personal development.
Industry, Innovation and Infrastructure
To optimise resource use: Enterprise Resource Planning (ERP) project 
Development of a cost-effective digital product count tracking system 
To produce 90 per cent of organic chemical compounds we use by this year
Responsible consumption and production 
To track company's sustainability performance regularly: HIGG Index, Sustainability Reporting etc. We measure the company's sustainability performance by responding to questions related to EMS energy, water, wastewater, air emissions, waste and chemical modules at the HIGG Index. 
To use technology effectively and efficiently for sustainable production and consumption 
To build a basic understanding of the sustainable environment, the use of resources with a sense of responsibility and the community in our sphere of influence 
To implement Zero Waste Project by 2021. Our goal is to make more efficient use of resources and to reduce the amount of waste generated. By 2021, we wish to recycle organic wastes such as fruit and vegetable wastes, food and bread waste, etc
Climate action
To prepare a carbon inventory for our production site, which will take place in the coming years 
To reduce our energy consumption with the least targeted amounts every year through continuous improvement activities 
To increase our energy efficiency and reduce energy losses 
To become ISO 50001 certified: Realkom has initiated the process to obtain ISO 50001 Energy Management System certification from last year
Life below water
To conserve clean water by using purified wastewater again 
To save 45 per cent of clean water by using purified wastewater instead of clean water used in chemical and resin cabins 
To make the necessary cleaning by using treated wastewater in the facility field
Partnership for the goals
To boost university-industry partnership on regional and national level 
To develop new research and innovation activities with the universities' related departments
Eco-innovation, an R&D initiative at Realkom that started in 2013, aims to make denim completely ecotechnological by adopting a series of sustainability rules and is already proceeding in that direction. Our R&D centre oversees scientific researches and collaborates with academia. At Realkom we believe that investment in R&D is an important driver for sustainable business. Innovation and knowledge have become the key points of our business that will transform over time our way of dressing, understanding and living denim. Being a responsible global citizen in the denim world, we want to leave our sustainability legacy by focusing on the values we create. Characterised by eco-innovation, low resource consumption, reduced pollution, and transparency, we have initiated our corporate citizenship programme 'RealImpact2020'.
We are committed to the future and know that our choices can make a difference to the environment. Indeed, sustainability is at the core of our company, to make our world a better place to live and for our customers to feel good, look good and do good! For this, we form close cooperation with our clients on responsible fashion by training them in our sites. We deliver sustainable seminars and train all our customer's staff on technical expertise for responsible fashion.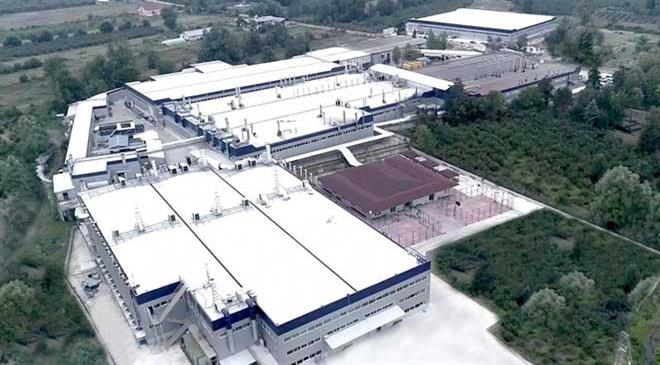 The global garment industry is highly competitive with players developing new strategies to reach their customers in the most effective and efficient way. What are your proven strategies?
We are always aiming to exceed customer expectations and provide creative solutions to meet all demands. Our proven strategy since years is to be in close contact with our clients. We are good at thinking on behalf of them and develop the most sought-after products. By keeping up with the emerging trends, market needs and combining them with our technical and creative expertise, we drive profitable growth with our customers. (PC)