India is moving towards sustainable textile processing
Reckon Industries is into manufacturing of textile process house machines, like steaming machines/ curing machines, continuous washing range, loop ager for digital printing and all types of dyeing machines. Managing director Abhishek Pachauri speaks about the challenges and the opportunities in the Indian textile processing machinery sector.
What is the global market for textile processing machine?
The global market for textile machines is growing by leaps and bounds as markets are emerging in the developing world as well and existing markets are upgrading themselves to better technology for precision and quality. The textiles industry is widely spread and into segments; so, generalising it with the other machines manufactured in India will be a little difficult. But if we talk only about the processing industry, the percentage held by Indian manufacturers is 20 per cent, which is growing with constant innovations and upgradation on the digital front.
How would you describe the demand for textile processing machine in India?
The demand for textile machines in India is never-ending provided you keep giving updates and innovating on the technology in the machines. There is never going to be a stagnation in the demand. Yes, at present, the market is slow but this is just a temporary phase which is bound to be cleared and the demand is going to be back on track.
Which are your main markets for processing machines?
Pan-India. There are several emerging markets which we are focusing on right now and the response has been pretty good.
What are your core competencies?
Giving machines which are technologically advanced in terms of Internet of Things(IoT) and better in terms of giving results for low temperature applications, besides upgrading the clients to new technology in existing machines.
Where do you source raw material and spare parts for your machines?
We source raw material from Maharashtra and Gujarat and our spares are developed in-house. Some of them are given on job work to regular vendors based in Mumbai and different cities of Gujarat.
What is the contribution of steaming/curing machines, washing ranges, and dyeing machines to your revenue mix?
We are focusing on manufacturing steaming/curing machines as these have a lot of scope on the upgradation front in terms of electronics and electricals.
But yes, we have completed the R&D on the washing ranges and dyeing machines. In the near future we are not going to get into manufacturing of those as we see a huge scope for improvisation and upgradation in the steaming/curing machines.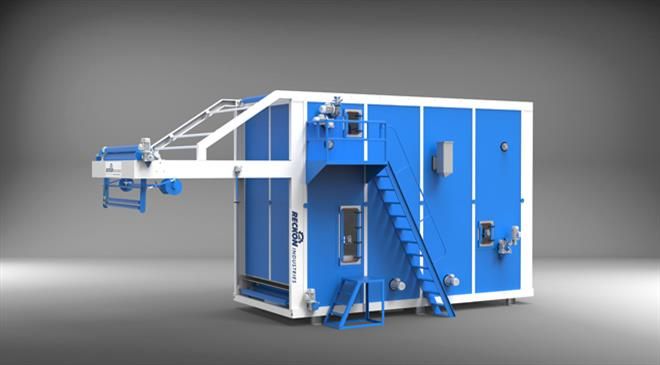 Which are your best-selling machines in the domestic and international markets?
We are doing very good with agers and curing machines in both the domestic and international markets with very good quality and after-sales services and excellent results at low temperature applications, which are the most difficult to manage.
What are the challenges facing the Indian textile processing industry?
There has been a technological shift as well as fabric shift in all markets. The constant changes in government policies have made this industry a little shaky. But all this is a temporary phase which is bound to pass, and the industry will grow at an enormous pace. In my earlier interview also I had mentioned that I am an entrepreneur, and I will always be looking at my own benefits and the government has to look at all aspects of the industry as well as the economy. So I am no one to give suggestions, but I can definitely give my opinion on constant changes in government policies. There should be stability in whatever decision the government takes and we as tax payers should give time to lawmakers till they figure out a way to ease out the working. Second, the government should keep a thorough check on all aspects before rolling out a policy so that they don't have to keep improvising.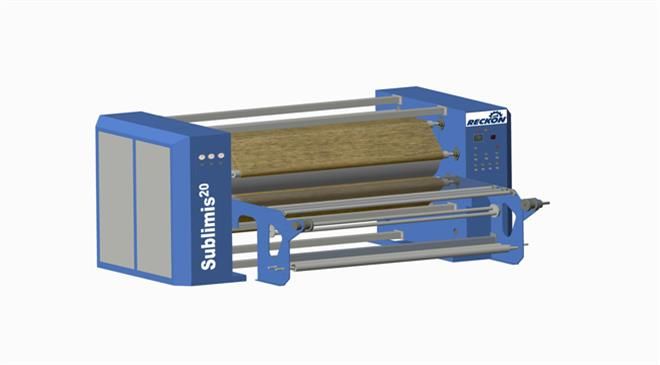 Is Surat still reeling under GST or has the industry recovered?
Yes, Surat is still reeling under GST to some extent. There can never be one section of any industry that can be affected the most. All industry sectors are inter-related and so every section gets affected.
Is India moving towards more sustainable textile processing?
India is moving towards sustainable textile processing and people have now started opting for alternative energy as well as alternative technology for better results and good quality of fabrics with environment-friendly machines and technology. Our machines are to an extent environment-friendly and we are working on improving.
What are your top HR policies?
Provide a better working atmosphere to employees; they should feel valued in the company; whatever they are doing, they should feel it is for the betterment of the company and in turn for themselves; innovation is the key to success; growth of the company is because of everyone.
What is the target set for 2020? How were the last two fiscals?
The last two fiscals have been very good for us, and we have grown at a pace of more than 50 per cent YoY. The target for 2020 is to focus more on R&D and bring about a radical change in steamers and curing machines which you will be witnessing very soon.
What are the future plans at Reckon?
Any new product launches or expansion planned this year? Reckon Industries is growing at a tremendous pace as within a short span of two years we have supplied 25 machines worldwide. We have been able to justify how technologically advanced we are and how our machines have proved their worth. We are going to still upgrade steamers/curing machines to the next level of IoT. This year Reckon will be launching two new products.(HO)