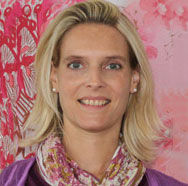 Mrs. Verena Ruckh
Head of advertising & marketing
Brueckner

Company Details
Business Area:
Textile dyeing, coating and finishing lines.
Turnover:
approx. 70 million Euros
Export Capabilities:
More than 100 machines per year.
Clientele:
Finishing companies for textiles, technical textiles, nonwovens and floor coverings.
How do you foresee the growth of textile machineries in the near future? Where do you see the market potential in the coming years?
The market for textile machines is constantly growing, especially in the field of special machinery for coating and functionalizing textiles. There is also a market for modernization and replacement with modern drive and electronic systems globally.
The incoming orders from all over the globe developed in a very positive way this year. The business situation in general is better than it was in the past and we are absolutely satisfied. But, the markets are changing very fast so the industry needs to be flexible and act fast in order to react to the different needs.
The textile machinery industry also needs to work hard as well as to invest in lot of research and development. The industry needs to stay in close contact with their consumers which will help them in identifying new technologies and development potentials as well as to create practical and profitable solutions in good time.
The regions with high demand for textile machineries are Asia, South America and the Central American states. The Northern African states are also becoming an important market for the global textile industry. Europe is an extremely important market for technical textile and nonwovens.
Today, technical and smart textiles capture nearly 50 percent of sales for the total textile market in Germany. Every year there are more and more new applications for these sectors. Smart textiles will guide the future of apparels and it will be a constantly growing market.
Today, we can find smart textiles in many different applications, such as healthcare, protective cloth, sports and leisure wear, automotive fabrics, etc. Therefore the market for these products is continuously increasing just as the partial sector of nonwovens. The various applications resulting from the different partial sectors of technical textiles require a high degree of competence of engineers.
Published on: 27/09/2013
DISCLAIMER: All views and opinions expressed in this column are solely of the interviewee, and they do not reflect in any way the opinion of Fibre2Fashion.com.