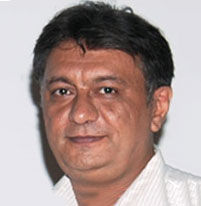 Mr. Rajesh Dudeja
Founder
Denim Club of India

Company Details
Business Area:
Community building & networking of denim professionals
How do you see world denim market faring currently? How has denim evolved as a fabric from the beginning till now? How do you see the road ahead?
Denim, which was at some point in time identified with youth and rebellion, has evolved and changed its character significantly. The acceptability of denim has been growing in all age groups, in all cultures, and more and more consumers are going in for denim apparel due to its durability and ease of maintenance. In the coming years, as fashion designers and garment manufacturers use newer varieties of denim for more creatively designed garments and made-ups, the denim industry will experience unprecedented growth and expansion.
In a recent initiative, Denim Club India introduced handloomed denim, which is much softer in feel, rich in looks and comfortable in wearing, and can be used for not just jeans but a wide variety of formal and semi-formal dresses, including coats, jackets, kurtis, as well as a complete range of cushion covers for homes and offices. The handloomed denim, available in various shades like beige, olive, in addition to the standard blue and black, is quite suitable for office wear. More such initiatives, which promote the use of non-conventional varieties of denim for apparel and other made-ups, will go a long way in further evolution and diversification of the denim market.
The Road Ahead for denim industry in South Asia
It is an interesting fact that the different countries in South Asian region have very typical strengths when it comes to denim. India and Pakistan have a huge production base for denim fabric, and Bangladesh and Sri Lanka have excellent garmenting and washing facilities. It is very much possible that the four neighboring countries can offer the complete range of denim to the entire world, by joining hands and working in a collaborative environment.
*******
Published on: 18/06/2012
DISCLAIMER: All views and opinions expressed in this column are solely of the interviewee, and they do not reflect in any way the opinion of Fibre2Fashion.com.