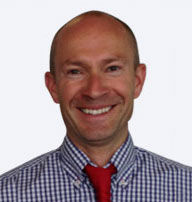 Mr. Philip Roebuck
Director
Dishang Group

Company Details
Business Area:
Technical apparels, fashion wear and uniforms.
Export Capabilities:
50 million garments per year
How do you foresee the growth of the Chinese clothing industry by the end of this year and what are the challenges faced by the industry as a whole?
We are anticipating around 8 percent growth in Chinese garment industry as a whole this year but this will be uneven with some big winners and some losers, who may find they are no longer viable in 2014.
Currently, there are a large number of small and mid-size garment manufacturing enterprises which are only marginally profitable and this has lead to an overall deflationary effect on pricing as these players win business based on low price alone. This effect has run counter to the rising labor rate in China which we believe will force many companies to slowly exit from the market. As a result there will be more consolidation into groups.
In order to overcome the challenges, the apparel makers in the country need to invest in more efficient production facilities and add value for customers by providing services beyond simple CMT (Cut, Make and Trim) operations. This includes investment in efficiency gains and semi automated processes, local offices to provide direct customer support, designers and technical staff to handle product development as well as logistic facilities to manage importation and storage. These end-to-end solutions can help customers to streamline their own operations and build stronger, long lasting links with their key suppliers.
As China increasingly produces higher quality and more technically advanced apparels, we are presently witnessing investments in processes such as seam tapping, laser cutting, ultrasonic bonding, etc for manufacturing higher value added and more advanced items. We are also seeing very strong growth in advanced textile production techniques, including bonding and laminating as well as wide range of finishing applications for health and well being, which are incorporated into many end uses from corporate apparel to sportswear.
Although China will remain the number 1 apparel supplier in value and volume by 2020, we anticipate the volumes to fall in relative terms as the value per unit would rise, driven by the increases in production of higher priced garments, as orders for cheaper commodity items would gradually move to Bangladesh and other duty free locations. However, it is inevitable that China's overall growth percentage in clothing will fall, but this transfer is likely to be distributed across a range of much smaller players.
Published on: 09/09/2013
DISCLAIMER: All views and opinions expressed in this column are solely of the interviewee, and they do not reflect in any way the opinion of Fibre2Fashion.com.