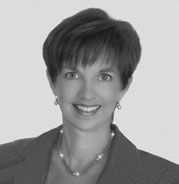 Ms. Lisa Grimes
CEO
PurThread Technologies

Company Details
Business Area:
Medical textiles, sportswear, military garments, first-responder uniform garments, home furnishings, hospitality textiles
What are antimicrobial textiles, explain its applications and uses? What is the current market scenario of antimicrobial textiles and at what rate is it expected to grow in the coming years?
Antimicrobial textiles are active surfaces that continuously work to reduce the amount of bioburden contamination on the surface of the fabric, be they scrubs, lab coats, sheets or privacy curtains. Compared to conventional textiles in the medical setting, antimicrobial textiles may be able to help decrease the risk of healthcare workers transmitting infectious bacteria to patients.
A 2013 study titled, 'Novel Hospital Curtains with Antimicrobial Properties: A Randomized, Controlled Trial', found that privacy curtains containing antimicrobial elements took 7 times longer to be contaminated compared to standard ones – which were also 8 times more likely to be contaminated with the superbug vancomycin-resistant enterococcus (VRE).
With the threat of global antimicrobial resistance looming, it is estimated that hospitals will turn to new technologies and tactics to fight it. Antimicrobial textiles provide an easy way for them to establish a non-invasive horizontal strategy to their infection prevention strategies that work 24/7 with no behavior modifications or training required on how to use them.
According to a report by Life Science Intelligence, U.S. sales of infection control and biosafety products totaled approximately $9.6 billion in 2008 with sterilization products, under which the category of antimicrobial textiles would fall, accounting for 14% of sales.
The demand for antimicrobial products is highest in North America due to it traditionally being the most accepting of new technologies in healthcare, as per the report by Transparency Market Research. Because of recent economic growth, Asia-Pacific is the second largest market. Europe falls in third because of its market's slight stagnation. Considering these facts, these regions are expected to be the main markets for antimicrobial coatings in the future.
In terms of compound annual growth rate (CAGR) between 2012 and 2018, North America is expected to grow 13.2%, Asia-Pacific 12.3% and Europe 10.6%.Very little research is available for antimicrobial textiles, but one can summarize the market would be similar.
It is important to note that these figures specifically refer to antimicrobial coatings. They do not reflect the more novel approach of embedding an antimicrobial technology.
The global market for antimicrobial textiles is estimated to reach $3.3 billion (USD) and grow at a CAGR over 12% from 2012 to 2018.
Published on: 03/12/2013
DISCLAIMER: All views and opinions expressed in this column are solely of the interviewee, and they do not reflect in any way the opinion of Fibre2Fashion.com.