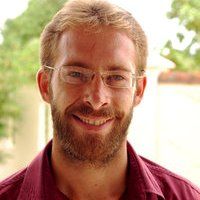 Awen Delaval
Founder
Samatoa

How big is the market for luxury eco-friendly fabrics globally? What are the unique properties of - banana, kapok, and lotus fibres? Brands of which regions source fabrics from Samatoa?
According to our market research, the expected market for the lotus fabric is huge, around $100 million, which represents 0.03 per cent of the luxury market. Today, the behaviour of luxury goods consumers is evolving. It is no longer the rarity and quality what they looking for, but the relationships and emotions that comes with their purchases. Sustainable luxury is the new market trend. Currently, Japan, India, US and UK represent the high-end market, but Australia and Africa are close behind.
The natural fibre is appreciated for its traditional authenticity. However, the cotton flower claims an extremely scarce resource i.e. water. Its production is certainly natural, but that does not mean it is eco-friendly. The lotus fibre is more durable than cotton or linen when it is not dyed. Of course, we give priority to natural lotus over dyed lotus, according to the customers' requests.
The lotus fabric is the first natural microfibre and probably the most ecological fabric in the world. Like other microfibres, the lotus fibre has remarkable properties because it is amazingly resistant, soft, and sustainable. Our price is calculated according to the work time and specificity of yarn. Our flagship product costs $318 per 100 per cent lotus metres.
Our eco-textile farm was created in 2003, and we opened the first lotus farm in 2009 at Battambang- Kamping Poy and another in 2013 in Siem Reap. We grow lotus plants over 20 hectares. An important thing to know is that each stem harvested needs to be used on the same day. Stems also need to be moistened. That is why they are stored in the water and cleaned. The spinners are trained in meticulous movements to break the stem. The yarn is the result of this patient and rigorous application.
The banana fabric, on the other hand, is an amazing natural fabric that is completely biodegradable and recyclable. The fibre is extracted from the trunk of the banana plant. The fibres from the banana stems throughout history have been used to create tablecloths, saris, kimonos and more. The banana fabric is especially great for raincoats and outerwear.
The kapok fabric is our new and uniquely sustainable fabric. We have been able to develop this delicate process thanks to the skills of Cambodian women. The kapok fabric interests more fashion designers to make innovative clothes and underwear. This fabric is particularly suited for jackets, life-saving appliances, insulation, aviation suits, and other moisture-resistant clothing.
We have worked with various blends. We tried different combinations to see that the properties of each fibre works perfectly together. For example, we have two lotus and silk blended fabrics. Our 84 per cent lotus and 16 per cent silk fabric is thick and breathable, whereas our 55 per cent lotus and 45 per cent silk fabric is amazingly light and soft. We are also working on a silky blended fabric made with 75 per cent of banana and 25 per cent of lotus in order to provide the fabric more resistance, make it brighter and water repellent too.
Published on: 25/07/2016
DISCLAIMER: All views and opinions expressed in this column are solely of the interviewee, and they do not reflect in any way the opinion of Fibre2Fashion.com.