RES Textile scouts for polyester uniforms in East Africa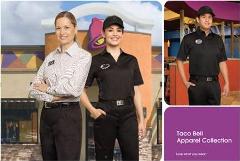 During the last week of March, the Trade Hub hosted a visit to Ethiopia and Kenya for RES Textile, the sourcing company of the large US Fast Food brands Taco Bell, Pizza Hut, and KFC.
The purpose of the trip was to scout out potential business partners in East Africa to make the polyester uniforms of these three brands.
The Trade Hub took RES Textile to seven different factories in Kenya and Ethiopia which can make hats, tops, pants, tee-shirts and other parts of the uniforms.
In addition to linking RES Textile with potential partners, the Trade Hub helped change the perception of these big brands of doing business in Africa as well as promoted the benefits of AGOA in exporting textiles to the US. Benefits from AGOA equal up to 32% in savings on duties.
The Trade Hub will receive technical briefs from RES Textile to help factories get started in making the uniforms.
USAID