Export of Tangail sari to India surges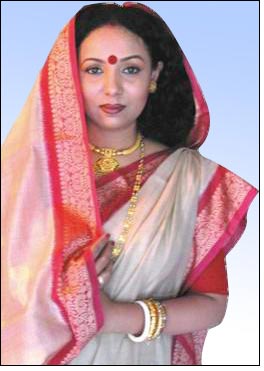 Each year, on the occasion of Durga puja, one of the principal festivals of Hindus, sale of made in Bangladesh sari increases by manifolds. It has been noted that, demand for Tangail sari surges, especially in the West Bengal region in India.

This season, internationally famed handloom sari from Tangail District, basically made of both cotton and silk thread with hand worked butti or flowery designs or contemporary art motiff, has made its way to wardrobe of sari lovers across the world.

Saris produced in Tangail have a varied range including suti jamdani, gas silk, tasar silk, soft silk, half silk, indri silk, and khaddar. Weavers in the region sell this sari with in the price range of Tk200 to Tk10,000.

Even during Eid festival, buyers preferred to purchase Tangail sari as it is the most popular among all saris.

Tangail District engages around 0.35 million workers in near about 75,460 handlooms to meet the demand on the occasions of Eid and Puja.