MFW to highlight Malaysia as Asian fashion hub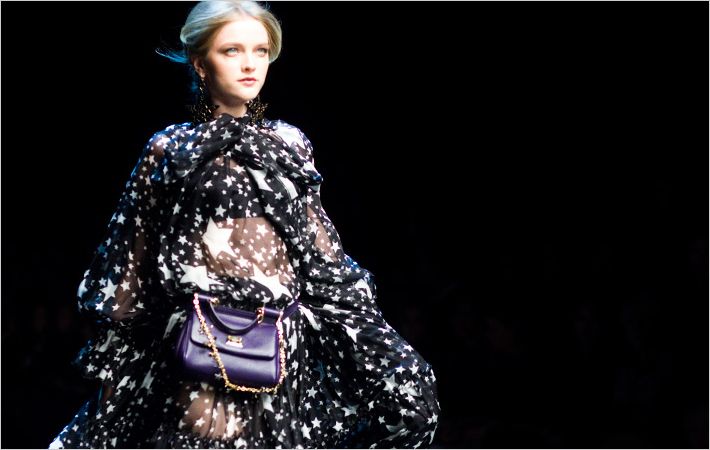 The second edition of the Malaysia Fashion Week (MFW) 2015 which begins on November 4, aims to raise the bar of Malaysia's diverse fashion industry. The event will see the converging of the best local and International fashion industry players in Kuala Lumpur this November. Conceptualised as the sole B2B trade fashion event with a dedicated fashion/lifestyle trade exhibition called Facit@Intrade taking centre stage, it will be further supported by a series of fashion shows and gala events under the MFW 2015 banner, the organizers said in a press release.

The Malaysia Fashion Week (MFW), a collaborative effort between Malaysia's national trade promotion agency MATRADE (Malaysia External Trade Development Corporation) and Malaysia's leading fashion event organiser Stylo International, is to boost the Malaysian fashion industry by propelling local fashion brands internationally, and simultaneously elevate Malaysia into a major fashion hub both in Asia and globally.

This year, the MFW 2015 is focused around Youth Engagement with broad-based programmes highlighting young designers, fashion expressions by design and fashion students and youth collaborations with the fashion and music industry.

Dzulkifli Mahmud, CEO of MATRADE and Chairman of MFW 2015 said, "We are happy to have a whole list of exciting initiatives centred around 'youth engagement' this year at MFW 2015 with our biggest being X-Style, a pet project of MATRADE created as a fashion expression for emerging designers and students of fashion schools with Level 1 at Menara MATRADE dedicated to this."

X-Style is a fashion expression creative centre open for use by emerging designers, students at Fashion & Design faculties from universities and colleges around Malaysia and other ASEAN countries to create fashion installations and exhibitions.

Besides X-Sstyle, the Ground Level will feature Facit@Intrade -- the fashion/lifestyle component of MATRADE's trade initiative Intrade (International Trade Malaysia) -- will renew its presence at MFW for a second year. Intrade is a very successful national and international trade fair that has been running for the past 8 years, and last year's introduction of FACIT acted as an industry investment towards fashion and lifestyle as key growth areas for Malaysia. This lifestyle segment of the trade exhibition gives special emphasis to Fashion, Art, Cosmetics, Interior and Textiles.

One of the key components of Facit@Intrade is a dedicated Muslimah fashion pavilion called Modest-Yle. The pavilion will be see a whole list of Muslimah designers, exhibitors with the spotlight on celebrity designers Mizz Nina - The Madeena Shop, Hip Hop performer Altimet - BENUA , Rozita Che Wan - Padusi Couture and Yatt Hamzah - SUCI.

"We will also highlight Malaysia's diverse culture with the inclusiveness of Sabah, Sarawak and Peranakan designs through our designers and exhibitors at Facit@Intrade this year," added.