Mercedes-Benz + IFEMA link for the realm of fashion sector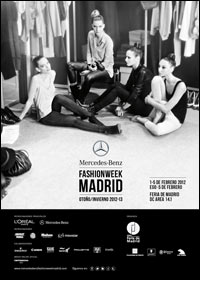 MERCEDES-BENZ and Feria de Madrid (IFEMA) have signed a strategic collaboration agreement within the framework of the leading Spanish Fashion Show, an event organised by Madrid's trade fair body twice a year at Feria de Madrid.

This agreement between two leading brands within their respective sectors seeks to promote the international development of the fair, as well as strengthening the German vehicle make's links with the world of fashion and new trends, a strategy it has pursued throughout the rest of the world.

Under this agreement, the German vehicle make will become the Fashion Show's main sponsor, effectively lending its name to the event, in which respect the show will now be known as Mercedes-Benz Fashion Week Madrid, a similar name to the exclusive international fashion circuit that the fair has now become a part of.

As far as the Spanish Fashion Show is concerned, this alliance will enable the event to boost its international development, in which respect it will join the exclusive list of grand fashion shows throughout the world that are currently sponsored by the German make, such as Mercedes Benz Fashion Week New York and Mercedes Benz Fashion Week Berlin.

Thus, the Spanish Fashion Show will acquire a more international and contemporary image, whilst also establishing closer links with the other fashion events that form part of the circuit.

At the same time, this agreement with the Spanish Fashion Show will enable Mercedes Benz Spain to strengthen its position on the Spanish market, based on the ideas of fashion and new trends. Madrid will now form part of the German automaker's international drive to support the world of fashion, based on the company's long-term strategic positioning policy.

For both the Spanish Fashion Show and Mercedes-Benz this is an ideal moment to generate synergies, given that both brands have established a favourable reputation for themselves over many years associated with the concepts of exclusive appeal, elegance and design. Both brands have also consolidated their popularity within their own market niche.

The decision taken by Mercedes-Benz to become the main sponsor of the Fashion Show is based on the satisfactory results that the vehicle make achieved as a sponsor at the last edition of the event,which took place last September.