Domestic gems & jewelry trade prospers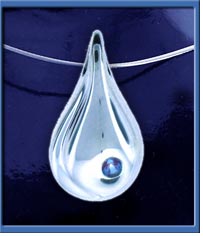 Sri Lanka's gem and jewelry industry is more than just thriving. It aimed to procure Rs50 billion in 2007 and this year it is sure to exceed even this target.

In the first eleven months alone, gems and jewelry export earned Rs47.02 billion which was a 15 percent increase compared to 2006.

In an exclusive interview with Fibre2fashion, Mr Ajith Perera, Acting Deputy Director General of National Gems and Jewellery Authority, stated, "The major factors supporting diamond and jewellery export is the quality of gems and jewellery which has gone up. In 2007, colored gems had posted a growth of 25 percent while diamond marked 19 percent as compared to 2006. We have already started doing promotion of gems and jewellery by participating into a number of fair and exhibitions like Shanghai gems and jewellery fair."

When asked about the anticipated target for this year, Mr Ajith pointed out, "Target for the coming year is Rs57 billion and there are plans to reach US $1 billion by 2016. The Association also plans to participate in national pavilions of Japan, Thailand, USA, Singapore, Hong Kong, Malaysia, China and India (Jaipur Show)."

He further informed that local small scale entrepreneurs will be encouraged to participate in domestic fairs and will be gradually brought to match international standards. They are holding Sri Lanka Gems & Jewellery Expo in Candy and Colombo.

Additionally, the industry would also participate in Basel fair at Zurich in Switzerland which is considered to be the most prestigious show in Europe. While Belgium, India and Israel have been the major suppliers of raw diamonds to Sri Lanka, gem stones are imported from countries like Madagascar, Myanmar, Mosiac and Tanzania.

Mr Ajith also pointed out that the industry is a virtuoso for providing quality cutting of stones which are extensively used in Swiss watches.

As a consequence, the Gems and Jewellery Authority of Sri Lanka is very keen on enhancing the skills of the entrepreneurs by arranging various related courses like gems and jewelry designing and gem cutting.