Paris Hilton to unveil new line of stylish footwear collection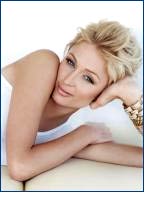 Ever wondered what it would be like to walk in an heiress' shoes for a day? Soon you can ... with the upcoming February launch of the highly anticipated signature footwear collection from Paris Hilton.

The exclusive Paris Hilton Footwear Collection national launch will take place at Macy's South Coast Plaza on February 8th from 3-6 pm, where Paris will personally unveil her new line of stylish, comfortable and affordable footwear.

Plus, from February 1st to the 8th, girls can not only get a sneak peak of the line at Macy's South Coast Plaza, but the first 200 customers to make a purchase from the Paris Hilton Footwear Collection during that time will also get the chance to meet Paris and receive an autographed photo at the February 8th launch event.

The Paris Hilton Footwear Collection features a range of styles that are chic and trendy from sexy stilettos and platforms to must-have flats, wedges and boots while boasting the highest quality components and finishes.

Paris a dedicated shoe aficionado has personally selected the styling, design, materials and colors for the line, while working with the collection's licensing company, Antebi Footwear, to bring her vision to life.

"I have always loved shoes and after working on my recently launched sportswear and fragrance lines, this seemed like a natural next step," says Hilton.

"Paris Hilton Footwear is perfect for the fashion-forward young woman who wants to look and feelgreat from head-to-toe without spending a fortune."