BFC appoints Harold Tillman as new Chairman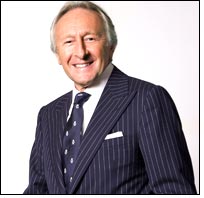 The British Fashion Council (BFC) has appointed Harold Tillman as Chairman. Mr Tillman, Chairman of Jaeger, will replace Sir Stuart Rose who has been in the role since January 2004.

Sir Stuart will step down after February s London Fashion Week. He has been instrumental in turning around the fortunes of the BFC, through strengthening its financial position and establishing its own management team.

In 2007 the BFC secured funding from the London Development Agency as part of a three year strategy as it seeks to build London Fashion Week and support emerging designer businesses.

Commenting on his term, Sir Stuart said: This has been a challenging and rewarding post. I feel fortunate to have worked with the British Fashion Council and the wealth of talented designers we have in this country.

I know that Harold will provide strong leadership to the BFC as it embarks on the next stage of developing London Fashion Week and its role of identifying talent and providing business support for designers.

Harold Tillman is an alumni of The London College of Fashion and has since gained a track record of maximising the potential of fashion businesses. He is looking forward to making an important contribution to the industry which has contributed so significantly to his own success. As Chairman of the BFC I aim to build on the strong foundations put in place by Stuart, Hilary Riva and her team.

"London is internationally recognised as the most creative and exciting fashion capital. We have the best design colleges in the world which each year create a strong pool of talented designers wishing to start their own label business. Through the BFC and London Fashion Week we will offer support to these fledgling businesses, helping them to develop a market and attain sustainable growth.