Liali opens Memories boutique at Gold and Diamond Park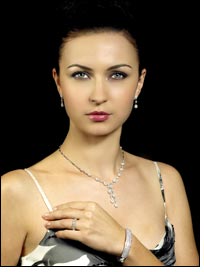 Liali Jewellery, leading retailers of branded and custom-made jewellery, inaugurated Memories boutique, a high concept store dedicated exclusively to Memories - its unique diamond jewellery brand. The new store is located at the bustling Gold and Diamond Park.

Leading the dignitaries at the grand opening of the posh boutique were Raed Ahmad Baker, Chairman of Liali Jewellery and Rashid Doleh – CEO of Emaar Malls Group LLC. The morning brimmed with style and sophistication as the city's jewellery lovers viewed the unique boutique offerings.

Occupying a prime spot in Dubai's latest jewellery hub, the Memories boutique evokes minimalist elegance which only heightens the beauty and rare sparkle of the jewels on display.

A well-trained and knowledgeable sales staff welcomes clients, assisting them in choosing the jewellery piece of their dreams.

Raed Ahmad Baker commented, "We aim to cater to the country's highly selective market and the Memories boutique is a step towards that direction.

'Memories' is a unique brand that deserves a special home thus we established a platform that puts the spotlight on the rare beauty of its diamond jewels. This will be the first of a chain of luxury boutiques that we plan to open in the coming years."

The Memories brand concentrates on providing a 'complete' look to fit every mood and occasion. Its diamond jewels are designed for the contemporary woman who exudes confidence that comes from her accomplishments in life.