AuDITIONS Arabia to debut fresh jewellery design talents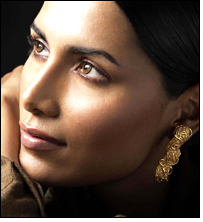 The World Gold Council in partnership with international industry player Hammer Group and AngloGold Ashanti has recently launched AuDITIONS Arabia, the only gold jewellery design contest of its kind in the Arab World.

AuDITIONS Arabia will be a platform for showcasing new talents in gold jewellery design across the region. The Contest, considered as the Oscars of Gold Jewellery Design has been initiated to inspire unrestricted creativity, reward winners, and ultimately expand the horizons of gold jewellery.

AuDITIONS Arabia is part of AuDITIONS Global platform which is a gold jewellery design competition launched across the globe in South Africa, Brazil, China and India in partnership with AngloGold Ashanti, one of the world's largest producers of gold, with 20 operations in 10 countries on four continents.

For the Indian edition of AuDITIONS, the same global theme of Ethno Contemporary Jewellery was followed, a concept that borrows ideas from culture-specific design traditions and incorporates modern inspiration to create a fresh new design aesthetic.

Every jewellery design entry must be in 22kt gold and limit the use of materials other than gold to 10% of the entry piece.

With the availability of a huge databank of traditional motifs and cultural references, Indian artisans and jewellery designers offered a plethora of designs that are inspired from ideas from the past, and amalgamating modern nuances to give a refreshed graphical identity.