Wedding industry is growing at an exponential rate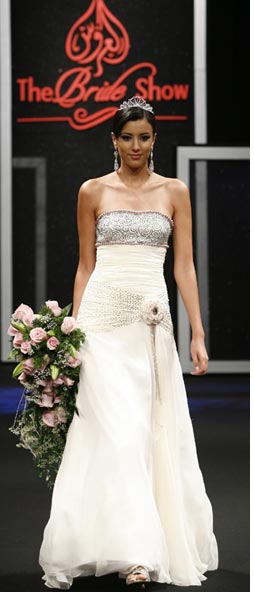 While the rest of the world is tightening purse strings, cutting back on luxury items and buckling down during the global recession, couples in the UAE are spending more than ever on getting married. According to research from IIR Middle East, the UAE wedding industry is booming, as couples put together bigger guest lists and spend more on making their big day one to remember, especially by splashing out on wedding dresses and jewellery.

A survey of visitors to The Bride Show Dubai, the hugely successful event held at the end of April, showed that, despite the soaring cost of living and inflation, more than a third (34 per cent) would spend between AED100,000 and AED250,000 on their big day, up from 26 per cent in 2007.

As many as 24 per cent will spend between AED250,000 and AED500,000, compared with only 11 per cent last year. And perhaps most startling, 19 per cent of visitors questioned will spend more than half a million dirhams on their nuptuals, compared with 9 per cent in 2007.

Weddings in the UAE are traditionally lavish, opulent events, spanning many days, and the trend is to invite even more relatives and friends. Forty three per cent of The Bride Show visitors surveyed will invite 500 to 750 guests, compared with 19 per cent last year, while 20 per cent will invite more than 750 guests.

Putting the figures into perspective, the average cost of a wedding in the USA stands at AED100,613 (US$27,490), with 167 guests invited . An American couple is likely to spend around AED3,718 on wedding rings, while 43 per cent of couples in the UAE will fork out between AED20,000 to AED50,000 on jewellery, and 21 per cent will spend more than AED100,000.

The Bride Show Dubai survey also showed that almost a third (29 per cent) of brides-to-be will pay between AED20,000-AED30,000 for their wedding dress, up from 21 per cent last year. As many as 20 per cent will splash out between AED30,000-50,000, and 17 per cent will pay more than AED50,000, against just 8 per cent in 2007.