Damas offers Spanish 'suit of lights' jewellery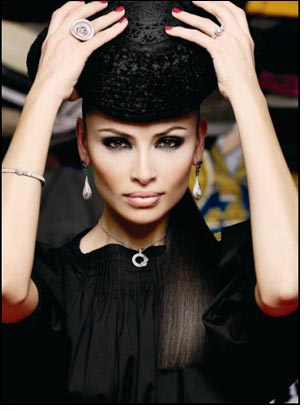 Damas, the leading international jewellery retailer in the Middle East, unfurls one of the most dramatic jewellery offerings this year – the Carrera y Carrera De Luces collection.

Inspired by the elaborate regalia of a matador, its assortment of earrings, pendant chains, bracelets, rings and cuff links combine intricately handcrafted gold and diamond masterpieces.

The famous Spanish jewellery house blends yellow gold, white gold, rose-cut diamonds and mother-of-pearl to once again display its unique artistry.

"As the foremost Spanish design house offering wearable works of art, Carrera y Carrera has always enthralled the fashion world with tradition, passion and jewellery craftsmanship.

In De Luces collection it draws inspiration from the "suits of lights", the traditional outfit of Spanish bullfighters.

The jewels capture the rich and ornate splendour of this attire in pieces that will be treasured for all time," said Tawhid Abdullah, Managing Director of Damas.

While mainly considered a male bastion, the Tauromachy or bullfight, which dates back to the late 17th century, draws an audience from all walks of life and is an intrinsic and passionate aspect of the history of Spain.

The drama and excitement, intensity and sensuality, as well as the elaborate ritual leading to a bull fight are recalled in fervent detail in De Luces' three lines: Ruedo, Pasodoble and Alamar.

The sunny, warm glow and radiance of yellow gold combines with rose-cut diamonds in Ruedo and Pasodoble offering rings, earrings, bracelets and necklaces in designs recreating the castanets – the rigid embroidery on the epaulet and the gold and silver-thread flowers hand-embroidered on the bolero and pants of the matador.