Premier KIDS congregates cradle of fresh product mixes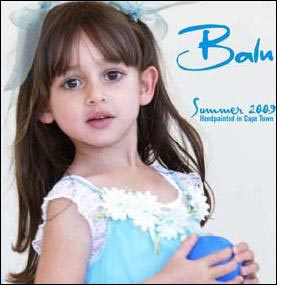 Buyers attending Premier KIDS, showing 6.7.8. July 2008 at the NEC Hall 1, can expect an inspirational choice of brands and products on show, grouped into sections for buyers convenience. Don't miss..

KIDS Boutique; New brands include Sweet Peanut; Kushner Clothing; LEPI; Ninette; Bikey; Trixy; Shoe and Balu showing modern and innovative style alongside sought for designer brands such as; Agatha Ruiz de la Prada; No Added Sugar; Lelli Kelly; Bull Boys; Little Linens; Pampolina; PL.05; PJE Reload; Tutto Piccolo; Whoopi; Steiff; Phister & Philina; Cupcake; Miniman; La Petite Ourse; Rock Your Baby; Oobi Baby; Babe Mode; Minymo; Tiny Minymo; Jil & Sil; Skysprout; Baby Graziella; Joules; Balu; Me Too and Pampolina.

KIDS Street & Casual; New and launching brands include Baroue; the Kuwait-based kids' department store own brand arrives in the UK; Next Level; a new Danish brand from Me Too; Hi-Tec; Darkside; Weird Fish Clothing; Kozikidz; Xumo and Unikid are all new cutting edge and lifestyle collections packed with features and admirable details. Returning brands include Dudeskin; Babeskin; Uttam; Buckle My Shoe; Jottum; Cakewalk; Barbara Farber; Baby Barb; Pointer; Pointer Baby; Marybel; MB Boys; Ollie Skatewear; Bench; Emu Australia; Rock Star Baby and Pepe Jeans London.

Classic KIDS: New talents showing in this popular classic section are; Paz Rodriguez; Emmerling Communion and Mites. Returning brands include Emile et Rose; Mini Vanilla; Antonio Villini; Frazier X James of Knightsbridge; Little Tempations; Sugarloaf Kids; Zuccini Kids; Indygo; Bobux; I-Walk by Bobux; Mercino by Bobux; Mercot by Bobux; Pomme Framboise; Rachel Riley; Kissy Kissy; Cashmere Heaven; Linzi Jay; Petit Bateau; Pretty Originals; Week-end a la mer; Les Triples; Peppermint; Green Baby; Mini A Ture;; Mitty James; Elephantito; Berlingot; Sweet Dpies; Victoria Kids; D'Arcy Brown; Paz Rodriguez; Mini A Ture; Annafie. and Kissy Kissy.