Damas diamond watches - a connoisseur's delight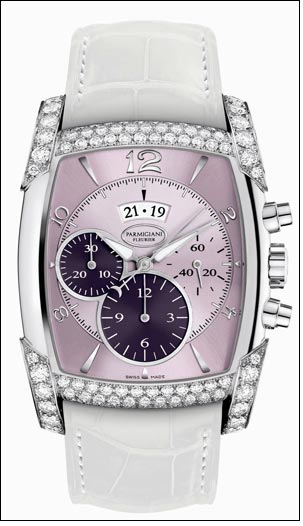 Damas, the undisputed retailer of stylish watches and jewellery in the Middle East, showcases trendy diamond watches reflecting perfection, exclusivity and technical superiority.

Adorned with flawless diamonds they create a sparkling aura of eternity, yet remain true to their brand ethos at the Damas Les Exclusives Boutiques.

These diamond watches are a major draw for fashionistas in the region. Falling under the category of jewellery watches they are distinguished by superlative modernity, design, beauty, exclusivity and mechanical performance which give these exceptional pieces their distinctive boldness.

Some of the diamond watch brands exhibited at Damas includes Jaquet Droz, Montega, Quinting, Parmigiani, Varotti and Sarcar.

They are not only considered prestigious but pronounce the personal success of a person. These timepieces command respect and admiration for their perfect craftsmanship.

These high-end diamond watches offer state-of-the-art functionality and reflect the cutting edge craftsmanship of enthusiastic master horologists who love new challenges.

They carry out strict quality controls at every stage of production and thus are known to offer something really different and being recognised as worthy exponents of the noblest Swiss watchmaking traditions.

Mohammed Tawheed Abdullah, Managing Director of Damas, said: "Creating diamond watches is an unparalleled skill, handed down from generation to generation.

Most of these watches are produced in the workshops of Geneva and consist of brilliant-cut diamonds from 0.5 to 1 carat.

The setting of these noblest of all stones is designed to let the light shine unobstructed through each of its facets. Thus this magnificent gem sparkles at each turn of the wrist.