New Reebok website goes online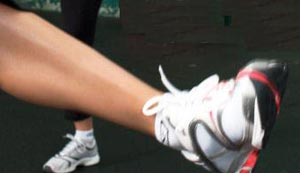 Global sports brand Reebok announces that its new global state of the art website is meeting early performance targets just one month after launch.

The site, soft launched in April 2008 in the UK and France after nine months in development, puts visitors firmly in control whilst driving online sales and brand engagement.

Reebok.com users are encouraged to register for the website and create their own profile. Through My Preferences, users can rank how interested they are in a range of sports from 0 to 10 including football, running and yoga.

Additionally, they can set their favourite colours which will in turn show products in these colours by default wherever possible.

Reebok's head of global brand marketing, Richard Prenderville explains, "A major goal of re-building the Reebok.com website was to provide our customers with an improved and personalised experience each time they visit.

If they so choose, the site has been built to learn about the them as they navigate the website from their computer or mobile phone which allows us to present a tailored experience."

The e-commerce functionality, previously managed by a third party, has been brought in-house for the first time.

This allows for cross-merchandising of products and up-selling consumers into outfits based on the collection, product type and the customers own personal tastes and shopping behaviour.

Since the launch one month ago, Reebok haveseen an increase of over 10 per cent on the previous average order value.