High style turns to gold charms for expressive accents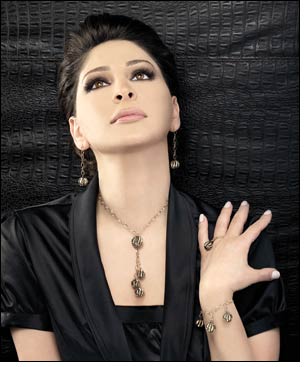 An exciting development in the realm of jewellery is the increasing appreciation for personalised items.

More and more, consumers are looking for pieces which not only reflect the latest styles and the most desirable materials, but also reveal aspects of their individuality.

Gold Jewellery has the ability to communicate the identity, dreams and aspirations of its wearer and this has strongly come into play in the design and manufacture of contemporary collections.

A clear evidence of this trend is the global market's current fascination with gold charms – iconic creations whose origins date back to thousands of years but are now making a big comeback.

Throughout its long history, this unique type of personal adornment has become a 'marker' of one's identity, providing clues of its wearer's social status, religion, ethnic affiliation, profession or even political convictions, among others.

Archaeological records show that charms have been in use as early as the Neolithic times when men would string together an interesting stone or piece of wood on their wrists to ward off evil or danger when they travel.

During ancient times in Egypt, it attained greater importance as personal adornment. It was said that in the early 20th century, Queen Victoria started a rage due to her fondness for gold charms, and during the Second World War, a revival of charm bracelets was seen as soldiers stationed abroad would bring charms as souvenirs to their loved ones back home. The trend then continued well into peace time.

Gold charms have been elevated to the status of fine jewellery. They provide the perfect focal point to an otherwise generic bracelet, necklace or set of earrings.

Through the incorporation of a wide range of design motifs, they have become accessible symbols which one can assemble to present personal taste and values.

Some of the more popular themes include childhood and nostalgia (stars, flowers, animals and cartoon characters), astrology and mythology (cosmic bodies, horoscope, mythical characters), religion, personal insignias and initials, modern shapes and streamlined forms, to mention a few.

Lama Al Saheb, PR Manager of World Gold Council, explained: "These gold charms showcase the technological accomplishments of the gold jewellery industry in terms of design and manufacture over the years.

With the development of new tools, it is now possible to work on small pieces with very intricate designs. Quite literally, gold charms have become wearable sculptures, an accomplishment which only a few years back would not have been possible given the technical limitations."

"Gold Jewellery as a medium of expression is at its peak. Never before has it been used more extensively as personal statement than now. And if the strong demand of the market is any indication, gold charms will continue to flourish in years to come."

Gold charms are versatile accents which can be added to almost any accessory or adornment. Even the most common and seemingly uninteresting objects can be personalised and customised effortlessly with it.