Macef IHS to emphasize the commercial value of costume jewellery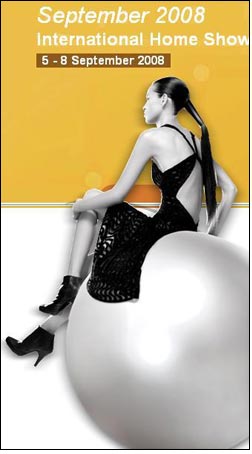 Completeness and the widest of ranges, made in Italy, World Silver Show, artistic craftsmanship, Italian classics, costume jewellery and fashion accessories, leading importers: these are what give originality and diversity to Macef, The International Home Show, which is gearing up for its 85th edition from 5 to 8 September at fieramilano. The strategic axis of the show revolves around the concept of specificity, exalting the aspects that make the Milan show original and different to its main international competitors.

Who is the Milan fair, visited by more than seventy-five thousand distribution business professionals during the September edition (76,904 recorded in September 2007), aimed at?

"Macef has three strategic pivots – says Sandro Bicocchi, Fiera Milano International's Managing Director – orientation towards the sales point, the "spirit of everyday living" and everything to do with "gifts". The first aspect signals the fact that Macef is the place a great number of professionals turn to find out about trends in life styles (innovative products, shapes and colours, but also market and consumer patterns and sales techniques). The world of gifts is mainly evident at the September edition, when the core of the exhibition consists of ideas for products that will be put on sale for Christmas."

"What we define as the "spirit of everyday living" - continues Bicocchi – is Macef's ability to represent a real market, offering beautiful, useful and truly saleable products to all players. Products that people will actually buy and that we find at home and in daily life. And this is where it is diametrically opposed to some highly visible fairs that that propose futuristic ideas and intriguing but improbable prototypes.

The companies who turn to Macef ask us to be even more of a marketplace, a place for effective exchanges and business. And this explains why Macef – which is an extremely attractive show which could easily be a big draw – remains reserved for the trade and closed to the public."

The Italian market for products for the home and gift articles is starting to recover after a period of stagnation. The reasons for this recovery are the Italian consumer's renewed interest in beautiful, useful products and above all, the new-found courage of producers who have finally understood that vigorous promotion campaigns to support sales are not only necessary but indispensable also when it comes to basic products (such as those for the domestic sphere).

This is now happening – including taking advantage of trade fairs and the whole range of opportunities they can provide – and seems to point to interesting developments. Macef is perfectly integrated into this system, indeed it is one of the main reference and meeting points for dynamic manufacturers and the more aware distributors. Co-marketing activities, missions abroad and projects for communication between the show and its main exhibitors are increasingly frequent.