TIMEX for New York Giants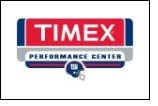 Timex Group USA Inc announced a unique partnership with the New York Giants that enables both brands the opportunity to collaborate on training solutions for athletes of all levels that participate in various sports across the world. This partnership grants TIMEX, one of the world's largest watch companies, the naming rights for the Giants' new training facility and corporate headquarters. The facility will be named the TIMEX Performance Center.

The 15-year partnership with the New York Giants is part of the company's ongoing initiative to increase the awareness of its state-of-the-art sports and fashion products.

"I am excited that we have secured a partnership between two great American icons—Timex Group and the New York Giants—both with great families behind them" said Hans-Kristian Hoejsgaard, Timex Group President and Chief Executive Officer. "Like Timex Group, the Giants organization operates at the highest level. I have the greatest respect for what they have built and look forward to many years of collaboration."

In addition to the naming rights, TIMEX, as the Official Performance Equipment of the New York Giants, will have its brand integrated into the Giants game day experience at Giants Stadium during the 2009 season and the Giants' new stadium set to open in 2010. At the new stadium, Giants fans will see a TIMEX "Countdown to Kick-off Clock" on the video towers that encircle the perimeter of the facility. Additional branding programs include a major sponsorship with New York Giants Radio Network, Giants.com, the "Giants GameDay" television show on WNBC, and placement within the Giants' health and fitness magazine, "Giants Health Monitor," which is distributed in more than 10,000 doctors' offices around the New York metro area.

"This is more than a marketing relationship," said New York Giants President and Chief Executive Officer John Mara. "This is about achieving the highest possible performance for our organization and our team. We look forward to working with TIMEX and utilizing their digital technology in training our athletes. The positive results we achieve will be in part due to our use of TIMEX devices in our team's training programs."

"This exciting partnership brings together two iconic brands - TIMEX and the New York Giants—with a strong heritage, shared values, and a very loyal fan and customer base," said Adam Gurian, President, TIMEX. "Having the opportunity to display the TIMEX brand on-site at the new team facility and work closely with a first-class organization like the Giants makes this relationship a natural fit with tremendous potential to grow both our brands."

The TIMEX Performance Center will host the annual TIMEX Multisport Team Training Camp, which will create an opportunity to share insight amongst the most accomplished professional endurance athletes and professional football players / coaches and trainers. The TIMEX Multisport Team is comprised of a complementary mix of amateur and professional athletes from around the world who serve as brand ambassadors for TIMEX.