Avon reports 4% lower growth in Q3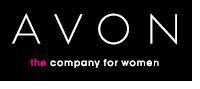 Avon Products, Inc. reported third-quarter 2009 total revenue of $2.6 billion, 4% lower than that of 2008's third quarter, but up 7% on a local-currency basis as foreign exchange pressured growth by 11 percentage points. Beauty sales in the third quarter of 2009 were 3% lower versus the prior-year period, but increased 8% on a local-currency basis. Active Representatives grew 10%, with growth in all regions. Units overall rose 5% versus the prior-year quarter and Beauty units increased 6%.

Avon's 8% local-currency growth in Beauty sales included gains in all categories: fragrance, color cosmetics, skin care and personal care grew 9%, 17%, 1%, and 7%, respectively. On a reported basis, these growth rates were -4%, +4%, -8% and -4%, respectively.

Third-quarter 2009 gross margin of 62.6% was 50 basis points below that of the prior-year quarter. Strong manufacturing productivity gains, benefits from the company's Strategic Sourcing Initiative, and strategic price increases offset most of 140 basis points of unfavorable transaction-exchange impact on 2009 gross margin.

Selling, general and administrative expense in the quarter rose as a percent of revenue by 50 basis points versus 2008's third quarter. This was due primarily to higher year-over-year costs to implement restructuring initiatives as well as foreign exchange transaction impact.

Advertising for the quarter was $84 million, down $22 million from last year's period. The company was able to maintain its advertising presence at a level similar to a year ago, benefiting from improved buying productivity and general softness in media prices. Avon invested an incremental $7 million in the quarter on initiatives to further improve its Representative Value Proposition.

As announced earlier this month, third-quarter 2009 expenses included costs associated with the company's 2005 and 2009 restructuring programs totaling $34 million pretax, or $.06 per share after tax. This compared with costs of $14 million, or $.02 per share, related to the company's 2005 restructuring program in the prior-year period.

Third-quarter 2009 operating profit was $259 million compared with $297 million in the prior-year quarter. The company's third-quarter 2009 operating margin was 10.1%, compared with 11.2% in the third quarter of 2008. Costs to implement restructuring initiatives lowered 2009's operating margin 130 basis points and lowered 2008's operating margin by 50 basis points. Additionally, unfavorable foreign exchange lowered operating margin by an estimated 270 basis points (approximately 180 of that from foreign-exchange transaction and approximately 90 from foreign-exchange translation) year over year.

Third quarter 2009's effective tax rate of 32.0% compared with third quarter 2008's rate of 19.5%, which included one-time favorable tax adjustments. These adjustments benefited the prior-year period by $.09 per share.

Net income in the third quarter 2009 was $156 million, or $.36 per share, compared with $223 million, or $.52 per share, in the year-ago quarter.