ARTISTRY celebrates winners of NEXT Model Search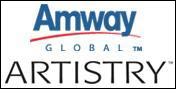 As the Big Apple revs up for 2010 Fashion Week, ARTISTRY skin care and cosmetics is helping women achieve their dreams and feel beautiful at any age with a series of exciting events in New York. ARTISTRY is celebrating the winners of a year-long model search, enlisting Mark Montano, former host of TLC's 10 Years Younger to beautify women on the streets of New York with free makeovers and samples, and introduce a highly advanced face image analysis tool, which uses technology originally developed for governmental security programs.

Model Search and People's Choice...

ARTISTRY partnered with NEXT Models, one of the world's top modeling agencies, to discover three fresh faces in fashion and beauty. After a year-long search, NEXT Models will award three contracts to Amanda Strutman and Blake Myers of Missouri and Jenna Zagoren of New Jersey.

ARTISTRY also invited the public to vote for their favorite model on the official ARTISTRY Facebook page. The model with the most votes, Emma Harvard, is on her way to NYC for an all-expenses-paid trip for two. One lucky winner also was selected from the contest's registered voters for a similar all-expenses-paid trip for two to New York City. ARTISTRY is hosting an exclusive event at Avenue in NYC to honor the winners of the model search.

"We are thrilled to partner with NEXT Models to help realize the modeling aspirations for these young women," says Jori Hartwig, Vice President of Marketing for Amway Global. ARTISTRY products are available exclusively through Amway Global Independent Business Owners in North America. "The ARTISTRY brand is focused on helping women realize their full potential, from both a beauty and a business opportunity perspective. We look forward to seeing what great things these ladies will achieve in the world of fashion and beauty."

Beautifying Women on the Streets of NYC...

While making career dreams come true for these models, ARTISTRY will be making the day of a few other lucky women in New York as Mark Montano takes the ARTISTRY "spa-on-wheels" to the streets to conduct surprise "Mark-on-the-street" mini makeovers for unsuspecting New York women. A few lucky female pedestrians in Manhattan on February 10 and 11 may find themselves invited by Montano into the luxurious, fully customized motor coach for a mini spa experience, tips on achieving younger-looking skin and the opportunity to experience our skin assessment tool. Montano will be looking for makeover candidates on West 57th St. on February 10 and on 42nd St. on Feb. 11 between 8 a.m. – 5 p.m.

"ARTISTRY is probably the biggest skin care and cosmetics brand that you've never heard of and I'm so excited to help them spread the word about their amazing products, especially their age-defying skin care," says Montano. "Helping women look as youthful as possible is a passion of mine and this brand has some incredible tools that every woman should have in her anti-aging toolkit."