PURE ups its offering!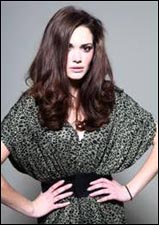 Fashion trade exhibition Pure will see the expansion into Earls Court in February 13-15, 2011 offering the largest selection of handpicked brands in the UK. Pure Spirit will move into London Earls Court and will run simultaneously to Pure London at Olympia, attracting more buyers than ever before.

Pure London and Pure Spirit will house Autumn/Winter 2011 collections alongside Spring/Summer 2011 short orders, presenting over 1,100 of the industry's most creative, luxurious, lust-have brands.

The exciting growth of the Pure brand will benefit the current visitor base, whilst creating an even stronger identity with young fashion retailers. Buses will run between Earls Court and Olympia every 7 minutes to ensure efficient and easy access to both shows.

Buyers will get an overview of the market place through a comprehensive look at the hundreds of collections on display, three catwalk stages with over eight shows a day and a full seminar programme.

This season Pure London sees an abundance of new and returning brands added to the line up, as well as new features and sections. The floor plan has been re-edited to strengthen the contemporary offering and make it easier for buyers to browse. Following its highly successful launch, February will see the return of Pure Premium, within the main show, offering exquisitely sophisticated high-end bridge collections.

New to Pure Premium, Blank, will be showcasing their new collection. Created by designer Diana Irani, the products are of extreme precision with embellished delicate fabrics draped into exceedingly feminine shapes. Diana has developed a complete wardrobe of ultra feminine, sophisticated and romantic styles that includes both long and short evening dresses, bamboo knit cardigans, silk kaftans and leather coats, jackets and dresses.

The Directional section will house a range of brands including Selected Femme, Almost Famous, Darling, Fever, Charli, Oxmo and Peppercorn. Leading British fashion brand Fenn Wright Manson will be returning to the show after a short break. Their innovative and timeless collections with emphasis on chic and feminine cuts in a range of textures and patterns, will be a must visit.

Back in the Boutique section, Ian Stuart London, Ispirato, Gloria Estelles, Alfredo Vaez will present their new collections whilst the Studio section will see the return of firm favourites Lauren Vidal, Masai and Lilith.

Pure Accessories will be showing a range of high end designer brands including the much loved Zandra Rhodes and her fabulous handbag collection as well as Ally Capellino, matt & nat, Suzy Smith and Red or Dead. Top jewellery brands Sam Ubhi, Anna Lou of London, Lola Rose and Lucas Jack will be bringing their new collections of elegant costume and fine jewellery.

The Footwear brands on show in the dedicated footwear area are split into three distinct sections: trend-led, designer and new, making browsing easier for buyers. New to Pure are Unleashed, Minnetonka and Rocky Brands, while Arche, Salvador Sapena, Audley, Frye, Uinsa, Bronx, Ravel, Chinese Laundry and Emu will be back at the show.

Leave your Comments
Recommended
Want to know what happened in the textile world this week? Watch now!
news category
---
Related Categories: