ispo BrandNew Awards 2011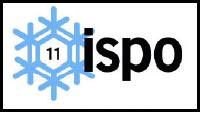 This year the ispo BrandNew Awards were presented for the 20th time to young entrepreneurs and their innovative products.

Since its inception the world's largest sporting goods newcomer competition has become a trend barometer for the industry, and offers winners the ultimate chance to tap into the market. More than 4000 labels have entered the BrandNew Award competition since its premiere, and many of the former winners have since successfully established themselves in the sporting goods industry, or are now counted among the most popular brands, such as Alprausch, Maloja, Nash Kites, and Nixon. This year, 282 companies from 28 countries entered their innovative ideas. The jury spent a whole day analyzing and evaluating every singe submission, until they agreed on the new winners, selected from 50 finalists.

Event ispo 2011:
71st International Trade Fair for Sports articles and fashion

Dates and Times:
Sunday, 6th to Wednesday, 9th February 2011
Sunday to Tuesday 9 am to 6 pm
Wednesday 9 am to 5 pm

Thermo Cool Overall Winner: 360ball
The jury considered the 'rounded' concept of this new sport very appealing and honored it with this year's Overall Award. The new racquet ball game from South Africa is played in a walled circular court, similar to a squash court. In the middle of the court is a plate from which the ball is played to co-players or competing teams. Thanks to the rather uncontrollably rebounding ball and a number of game variations this sport is very fast and challenging.

DuPont Hardware Winter Award: Silbaerg Snowboards
Students from the Technical University Chemnitz took on the challenge to develop a snowboard suitable for use both on runs and in the park. The result is the Silbaerg Snowboard. Thanks to a new edge construction the edge is pushed even further into the snow during carving and thus results in a very accurate ride.When used on rails in the park, the edges are actively lifted, resulting in a more agile board and reduced danger of catching an edge.

YKK Accessories Award: Heads Up Display Technology
Real-time display of data such as speed, altitude difference, or temperature on the lens of a ski goggle is reminiscent of jet pilot's cockpit. This is made possible by new technology designed by Recon, using GPS with an in-goggle heads up display to collect real-time data. Large buttons on the side of the goggle allow adjustments even with gloves, and a USB port provides an option to transfer the data to a computer for subsequent analysis on one's ski day or data comparison with other users on the Recon home page.

Thermolite Hardware Summer Award: Klymit
The sleeping pad by Klymit is based on the principle "less is more". However, there is no compromise in regards to insulation, air- or argon-filled chambers ensure great insulation against coldand provide soft padding. Thanks to body mapping any areas of the body in contact with the ground are supported; excess material is eliminated. When deflated, the ultra lightweight sleeping pad including pump takes up less space than a soda can.