Registration for talented artists is in active stage for 'Fashion Europe'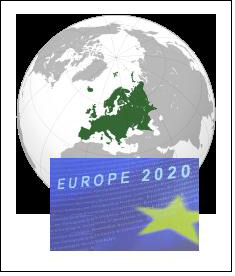 In relation to the upcoming start of the public activities and events of the Program "Fashion Europe" in support of the realization of the new strategy "EUROPE2020:" of the European Union, the European Fashion Council (EFC) created an international contest for artists from around the world.

The purpose of the contest id to create unique symbols – Logo, Slogan, Musical Anthem and Text to the Music, to represent the official union of the nationally represented European Fashion NGOs, which represents the interests of the European Commission, European Parliament and institutions, in the sphere of fashion and fashion design, and the related to them arts and events.

The competition is in its final stage and registration will continue until midnight on 31st March 2011!

The Executive Board of the European Fashion Council, made up of representatives from all 17 country-members will evaluate objectively and professionally every participant: artists, musicians, designers, or companies; whose contribution will gain credit on both on the European and World stages. The winners and their projects will be publicly announced and will accompany all events of the European Fashion Council and its partners.

Rules:
The Slogan must represent the idea of United European Fashion in a maximum of 3-4 words in English and French

An attractive Musical Anthem for the European Fashion Council is the key element that will unite people, arts, initiatives and charities. It is required to last approximately 3 min. with a shorter 1 min. version.

In addition to the musical theme of the European fashion organization, there is an open invitation to all text writers, poets, literary adepts and others, to create an original Text for Music. The text must have the quality to be performed within 2 min.

The objective and final decision of the Executive Board of the European Fashion Council will be announced on a large scale within one week after the submission period's end. The winning projects will be registered and used immediately after, thus bringing immediate and growing popularity to their creators. For the recording of the Music Anthem and its Text the European Fashion Council will invite world renowned music performers and will inform the public and media about its choices and ideas.

31st March 2011 is also the deadline for the registration and participation of young European fashion designers, age 15 to 30, in the "European Fashion Rise" contest, who wish to receive international evaluation and merit.