2015/16 world cotton output to be 100.2mn bales: USDA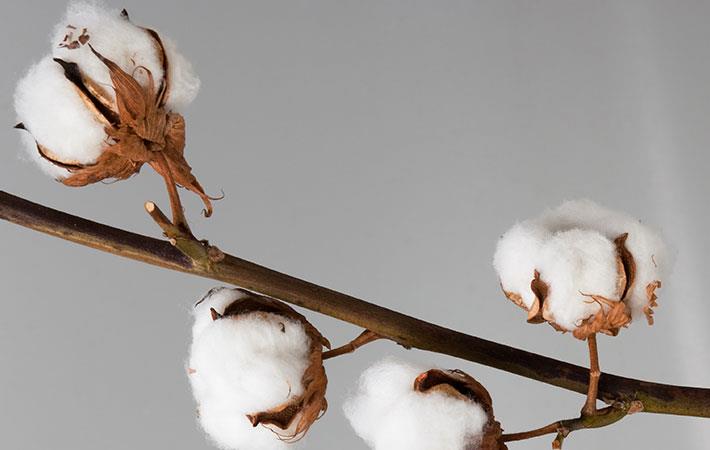 In its March report, USDA has forecast world cotton production this season at 100.2 million bales, nearly 1.2 million bales below February's projection and 19 million bales below 2014/15.

"Weather-related issues reduced both area and yield in a number of countries this season," the US agricultural agency observed in the report.

Global harvested area in 2015/16 is estimated at 30.9 million hectares or 76.4 million acres, 3.1 million hectares or 7.7 million acres below the previous season.

The global yield is forecast at 706 kg per hectare or 630 pounds per acre, compared with the 3-year average of 782 kg per hectare or 698 pounds per acre.

For India, production is forecast at 26.8 million bales, a reduction of 1 million bales this month as gin arrivals indicated a lower crop and India's crop is estimated 9 per cent below 2014/15 and the lowest since 2009/10.

China's cotton production is projected at 23.8 million bales this season, nearly 21 per cent below the 2014 crop and the third consecutive annual decrease, as area declined for the fourth year in a row.

For Pakistan, where the cotton crop is projected at only 7 million bales, 34 per cent below 2014/15, weather, insects, and low prices are expected to keep the crop at its smallest since 1998/99.

"Crops in Brazil at 6.7 million bales, Uzbekistan 3.7 million bales, and Turkey 2.65 million bales are forecast to decrease 4 per cent, 5 per cent, and 17 per cent, respectively," USDA said.

In contrast, USDA added that Australia's cotton production in 2015/16 is expected to rebound 9 per cent to 2.5 million bales.

Global cotton trade is projected about 500,000 bales lower this season at 34.9 million bales, the lowest since 2008/09.

The reduction is due mainly to reduced import demand by China, where imports are projected to decline more than 3 million bales to 5 million bales in 2015/16.

Largely offsetting China's reduction are increased imports by other cotton spinning countries, including Bangladesh, Vietnam, Turkey, and Pakistan.

Bangladesh is projected to be the leading cotton importer in 2015/16 at 5.75 million bales and while cotton exports are reduced for the US, shipments from India, Brazil, and Australia are expected to expand.

India is forecast to export 5.5 million bales, compared with 4.2 million bales in 2014/15, despite their lower crop this season.