300 exhibitors from 11 nations signup for Yarn Expo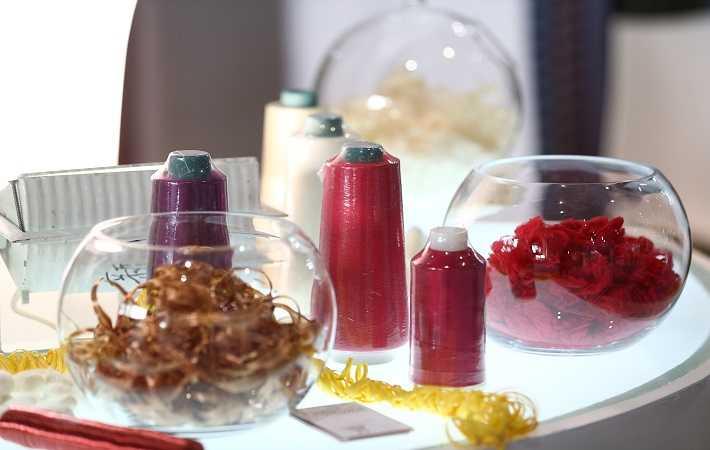 Over 300 exhibitors from 11 countries and regions will exhibit at Yarn Expo Spring 2016 which will be held from March 16–18, 2016 at National Exhibition and Convention Center, Shanghai.

"Countries participating at the show include China, Hong Kong, India, Indonesia, Korea, Pakistan, Singapore, Switzerland, Thailand, Turkey and Uzbekistan," a Messe Frankfurt press release informed.

Yarn Expo Spring showcases a wide spectrum of natural and blended yarns including cotton, wool, flax or regenerated flax, silk, man-made fibres and yarns and specialty products like elastic, fancy and blended yarns.

According to the organiser, Yarn Expo is well known in the industry as a hub for global suppliers, and is becoming more diverse due to the increasing involvement of worldwide suppliers.

Wendy Wen, senior general manager of Messe Frankfurt (HK) Ltd, said, "As the fair organiser, we are pleased to witness the positive signs in the industry and to see the fair growing in tandem with it."

"We believe, with the growth in the fair this year, both exhibitors and buyers will have a very rewarding experience," she added.

The fair's regular participant, the India Pavilion, is returning with 50 exhibitors to offer an all-encompassing range of high quality cotton yarns.

Some of its participants include Acme International, GTN Group, Kikani Exports, Lahoti Overseas, Loyal Textile Mills Ltd, Nagreeka Exports Ltd, NSL Textiles Ltd and TT Ltd.

Ravindranathan Narayanasamy, joint director of the pavilion organiser TEXPROCIL said, "Indian exhibitors will bring open end yarns from 6s to 21s; ring spun cotton yarns from 10s to 60s count and also core spun and compact yarns."

"Yarns of different strength and specifications to suit various end uses, such as towel manufacturing, knitting, weaving and specialty products manufacturing will be on display too," Narayanasamy too added.

Furthermore, the Pakistan Zone and exhibitors from Uzbekistan will feature various competitively priced cotton yarns to widen the sourcing options.

While, exhibitors from Indonesia, Korea, Thailand and others are also highlighting cutting edge synthetic yarns.

Yarn and fibre manufacturer Birla Jingwei Fibres will showcase its key innovative and eco products lines, Birla Modal and Birla Spunshades.

Four revamped special zones – Natural Cotton Yarn Zone, Green Energy Zone, Science and Technology Zone and Dynamic Lifestyle Zone, are hosting over 150 domestic exhibitors.

Alongside these special zones is the debut Fancy Yarn Zone, where the newest fancy yarns can be found from nearly 15 companies.