Leatherworld Middle East show returns next month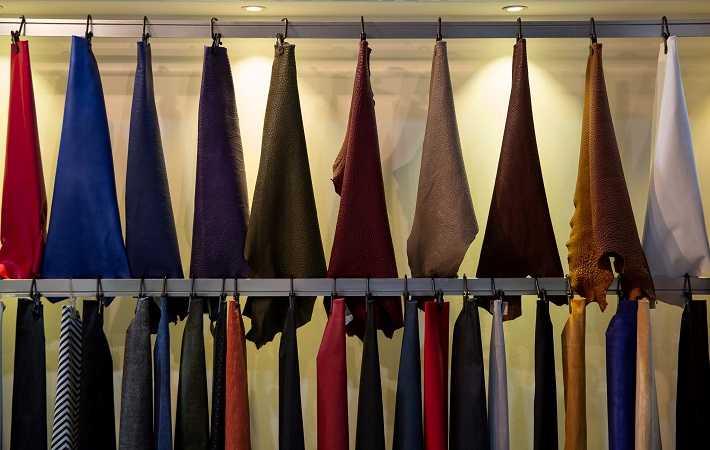 The second edition of Leatherworld Middle East trade show returns next month, with new and returning exhibitors from UAE expected to stamp their mark on an industry, typically dominated by European firms.

Leatherworld Middle East 2016 takes place from April 26-28, 2016 at the Dubai International Convention and Exhibition Centre.

Leatherworld Middle East is the region's first and only dedicated trade event covering the entire value chain of the global leather industry.

These include, from tanneries, chemicals, and machinery to finished leather goods, including footwear, bags, wallets, accessories, furniture and everything derived from leather.

"From the most technologically advanced Abu Dhabi tannery to a Dubai-based start-up aiming to be a global name in leather accessories, UAE companies are set to steal the spotlight," Messe Frankfurt said in a press release.

According to the organiser, at the forefront of returning UAE exhibitors is the show's founding sponsor Al Khaznah Tannery, the region's only tannery that specialises in 100 per cent biodegradable and metal-free camel hide.

The Abu Dhabi government-owned facility produces about 4.2 million sq. feet of camel leather annually, and is one of the few tanneries worldwide equipped to recycle up to 80 per cent of water required in production.

Al Khaznah is returning with its latest range of leather articles and finished goods and developments at Al Khaznah include the supplying of its camel hide for saddles and traditional sandals.

"In addition to being used for shoes, watches, upholstery for hotels, airlines, or boats, Al Khaznah camel hide can be seen in exclusive European contemporary furniture too," Messe Frankfurt added.

Another returning UAE exhibitor at Leatherworld Middle East 2016 is Afriwest General Trading, a Dubai-based supplier of European leather for the automotive and interior design industries in the Middle East and North Africa.

Afriwest is also now aiming to attract designers with the launch of its new exotic leather range, including high-end Python, Stingray, Alligator and Ostrich leathers from Italy.

"We are targeting fashion design start-ups and established accessory and shoe manufacturers within the region," said Anita Ahiadormey, business development manager of Afriwest General Trading.

"We would also like to show automotive, hospitality and yacht interior designers how exotics can be used to enhance luxury design," she informed.

Among the UAE exhibitors making their Leatherworld Middle East 2016 debut is Maria Thelma Rosales, a family-owned leather accessories maker established two years ago in Dubai.