China begins state purchase & storage of cotton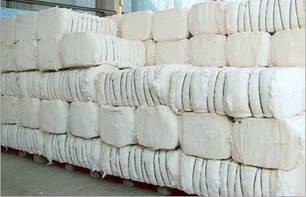 China has begun this year's national cotton purchase and storage at a price of 20,400 Yuan/ton, up 600 Yuan/ton compared to last season's state cotton purchase price of 19,800 Yuan/ton.
At present, the market price of cotton in China's domestic market is 18,500 Yuan/ton, which is 4,000 Yuan more than the price of imported cotton, but 1,900 Yuan lower than the new state's purchase and storage price.
The purchase and storage of cotton by China is likely to impact cotton prices in the country, as the country has higher cotton stocks and lesser demand.
Fibre2fashion News Desk - China