Net sales zoom 22.2% at Marimekko in Q3 of 2012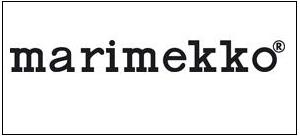 During the January-September period of 2012, the Marimekko Group's net sales grew by 17 per cent and international sales by no less than 32 per cent. The trend was strong in the third quarter and profitability took a clear turn for the better as forecast. In July-September 2012, operating profit grew by 50 per cent. Cumulative growth in operating profit was 7 per cent. Net sales and operating profit forecasts for the full year 2012 remain unchanged.

January to September
Net sales grew by 16.5% and were EUR 62.7 million (53.9).

International sales grew by 31.8% and were EUR 25.9 million (19.7). The strongest growth in sales was in North America, 75.7%, and in Asia-Pacific, 39.1%.
In Finland, the favourable trend in sales continued. Sales rose by 7.6%, driven by good growth in retail sales, reaching EUR 36.8 million (34.2).

Operating profit grew by 6.5% and was EUR 2.0 million (1.9). Profitability was boosted by growth in net sales and sales margins, but a drag was exerted by increased costs related to business expansion and by a decline in wholesale sales in Finland and the United States.
Cash flow from operating activities was EUR 2.5 million (-1.8).
Investments were EUR 5.6 million (5.5).
Brand sales grew by 9.6%, reaching EUR 132.8 million (121.1).
July to September
Net sales grew by 22.2% and were EUR 24.2 million (19.8).
Operating profit grew by 50.2% and was EUR 3.5 million (2.3).
Cash flow from operating activities was EUR 3.1 million (0.5).
Market outlook and growth targets
The new stores opened during 2011 will, together with other significant investments in the expansion of the distribution network, generate a substantial increase in sales in 2012. The number of new stores to be opened during this year has been confirmed as 19. One store was opened in the first quarter, three in the second and eight in the third. Seven stores will be opened in the final quarter of the year, two of them flagship stores. This total of new Marimekko stores is divided as follows: 11 company-owned stores, four retailer-owned stores and four shop-in-shops.
The planned total investments for 2012 of the Marimekko Group are estimated at approximately EUR 7 million. The majority of investments will be directed at building new store premises and purchasing new furniture.
Financial guidance
The forecast for the whole of 2012 remains unchanged: the Marimekko Group's net sales are estimated to grow by over 10% and operating profit is forecast to at least double. The increased share of retail sales adds to the seasonality of the business, and thus the operating profit is generated entirely in the second half of the year.