Good rains propel cotton sowing in few Indian states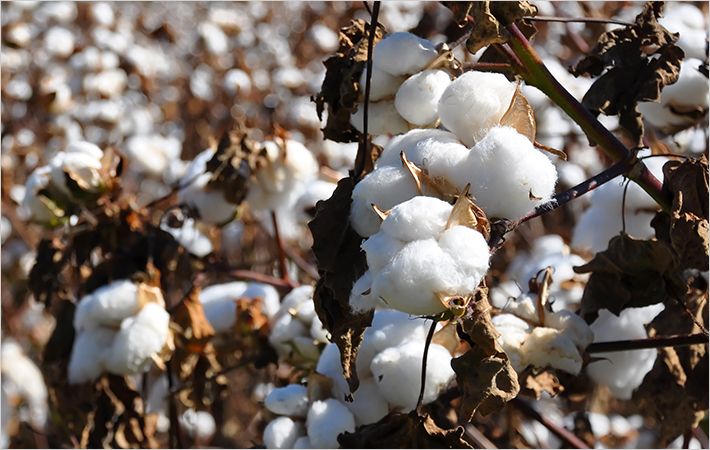 Most of the cotton growing states like Punjab, Haryana, Rajasthan, Gujarat and parts of Maharashtra and Karnataka have started getting good rainfall, which has led to farmers beginning sowing of cotton.

"CCI has sold nearly 1.5 million from its total stock of 8.6 million bales with an unsold stock of approximately 7.0 million bales," the latest report from the Indian Cotton Federation ICF) informs.

According to ICF, CCI has managed to attract buyers from neighboring countries like Bangladesh and has sold cotton at approximately 74 cents per lbs from its stocks.

"In the last few days, CCI has exported around 5,000 bales which is a good beginning, to reduce their huge unsold stocks," ICF said.

As reported earlier, the Central Government has approved an increase of Rs. 50 per quintal of seed cotton for medium and long staple for the season 2015-16.

Meanwhile, SIMA CDRA has launched a battery operated hand picking machine for use by cotton farmers.

SIMA has also appealed to Government of Tamil Nadu for a comprehensive textile policy to support value addition.

SISSPA has also appealed to Tamil Nadu Government to reduce VAT by 2 per cent, while FICCI and SIMA have sought urgent release of cotton procured by CCI.

ICF says it advises spinners to adopt cautious approach in procuring cotton, despite prediction of globally comfortable stock levels.

The recent widespread rainfall has speeded up the sowings in Punjab, Haryana and Rajasthan and the farmers are probably in the finishing stage of their cotton sowing by now.

The prices quoted for J-34 r/g in Punjab was Rs 3850 spot per maund while in Haryana, the quote for good quality J-34 r/g was Rs 3740 spot per maund while in Rajasthan it was priced at Rs 3750 spot per maund.

The recent spell of rain has been scattered and many cotton growing pockets in Saurashtra, North Gujarat, Kutch and areas bordering Rajasthan have received rains in the last fortnight.

Farmers have started sowing in at least 50 per cent of the cotton growing areas and it has been reported by a few media that some farmers may shift from growing cotton to pulses in the upcoming season.

The price quoted for good quality S-6 was Rs 34,800 spot per candy, while V-797 r/g was quoted at Rs 24,500 spot per candy.

There has been scattered rainfall in almost all cotton growing areas in Maharashtra and this will help the farmers to start their sowings of cotton.

Quoting newspaper reports, ICF informs that farmers in areas of Beed in Marathwada may shift to sowing of pulses due to losses suffered in the last three years due to low micronaire in the cotton produced by them.

The price for good quality 30 mm bunny in this region is Rs 34,800 in stations like Wani while 28mm Mech-1 was sold at Rs 34,000 spot per candy.