Expo Pakistan 2008 to make way on March 13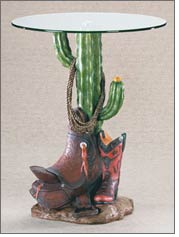 Expo Pakistan 2008 will be held from March 13 to 16 as decided earlier at the same venue, Karachi Expo Centre. Trade Development Authority of Pakistan (TDAP) decided this in a recent meeting, headed by Tariq Ikram, Minister of State and Chief Executive.

The organizers believe that this expo would prove as a great platform to boost the confidence of participants. Pakistan wants to convey that they can function smoothly in adverse conditions also.

Running for past three years successfully, TDAP is organizing extensive promotional activities to attract buyers and visitors from all over the world and make the event an effective one.

More than 500 companies are expected to exhibit their products in this trade fair. A complete range of local products will be displayed, right from fabrics to apparel, gems and jewelry, leather and home décor would be available here.

Last year the country gained approximately US $16 billion through exports and looks forward to provide opportunities to sellers and buyers to achieve an increase of about 12 percent in the current fiscal year.