Iranian stalls draws crowd at Muscat Festival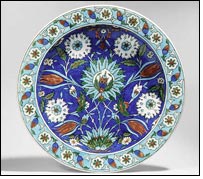 Dr Yahya Bin Mahfoudh Al Mantheri, Chairman of Majlis Addawla, flagged-off the ninth edition of the 26-day Muscat Festival on January 21 at the Qurum Natural Park. Although Iran has participated at this international handicrafts market for the first time, it has gathered a lot of attention of the visitors.

The officials believe that it's a great opportunity for the local people to experience the rich and age old culture by visiting Iranian pavilion. The pavilion features the cultural and artistic works linked to the Yazd province in Iran. The artistes including enamel painters, carpet weavers, engravers, sculptors, potters, and painters are representing their great culture.

There is also a display of handmade dolls, bags, embroidery and crochet work. There is a riot of colours and talent for the onlookers at the fest. Articrafts hold a strong appeal for their graceful simplicity and rich variety in form and colour.

Craftsmen from neighbouring countries can be seen honing their skills in front of visitors. Beside Omanis, artistes from China, Syria, Russia and other countries are taking part in the exhibition.

The festival has enough attractions to keep people of all age groups involved. Aquatic dancing fountains and water-based special effects are new additions in this year's Festival. Last year, this event had attracted about 2.5 million visitors and this year this number is expected to go much higher.