Handicraft sector carves a niche in global arena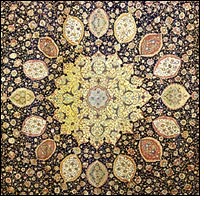 Iranian handicrafts have time and again proved to symbolize the pinnacle of artistry and the essence of tradition having creative insight.

Popular worldwide, for its exquisite finesse and awe-inspiring work, Iranian handicrafts are finding space in innumerable foreign markets. Greece in particular is promising to be the most potential market consuming a considerable amount of handicraft goods from Iran.

Carpets in particular are very popular among Greek consumers and experts believe that if Iran ensures to package the products well, handicraft goods can become the highest export earner for the country.

Greece welcomes more than 17 million foreign tourists who can purchase Iranian handicraft as souvenirs. Besides, hosting international handicraft exhibitions and participating in Greek tourism fairs can also prove to be a profitable venture for Iran.