Carpet weaving workshop for reviving fading craft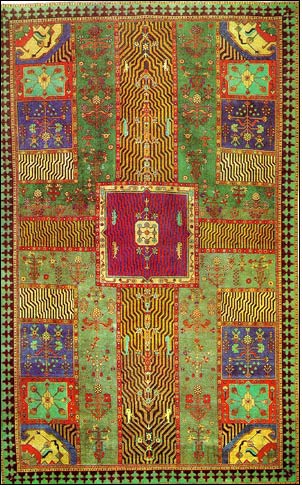 The Cihanbeyli District of Konya, Turkey, will soon come up with a centre that is aimed to promote the rich and vibrant regional culture and craft. The Rug Weaving and Production Center will hold a carpet weaving workshop, where women will not only learn the skills but would also earn at the same time that would help them to support their families.

In the first year the centre will educate 30 local women about the entire process of rug making. Along with this, theoretical knowledge will also be provided to participants by professionals who are related to this field.

The workshop is a joint effort of Selçuk University, Public Education Center of Cihanbeyli, Evening Arts School, Chamber of Agriculture, Gendarmerie headquarters and the private sector.

The machines and tools needed to weave rugs will be financed by the supporting companies and the university will provide technical consultancy. The aim of the workshop is to raise the employment opportunity in the district that in turn will improve economic condition of the people living in the region.

Carpets of Turkey are renowned world over for their remarkable patterns and colour combinations that are examples of excellent craftsmanship. The motifs especially on Anatolian rugs reflect the culture, value and deep rooted history of the nation.

Previously also such workshops were held in other districts and had received positive response from the residents, as it provided them financial support. After witnessing so much popularity, many public and private sectors have joined forces to revive the slowly fading handicraft sector of Turkey.