Palmetto Synthetics to expand its facility in Williamsburg County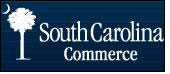 The South Carolina Department of Commerce, Williamsburg County and the Town of Kingstree announced that Palmetto Synthetics LLC will expand its facility in Williamsburg County. The $3 million expansion will result in the creation of 25 new jobs.

"This is the first of a two-part expansion that will keep Palmetto Synthetics in the forefront of technology in the specialty fiber market.

We remain committed to being the world's highest-quality specialty producer, and offering our customers innovative new products," said David Poston, vice president of Palmetto Synthetics.

The expansion will include a 30,000 square foot addition to the company's facility, as well as a new production line. The expansion is expected to be completed and the new line operational by February 2009.

"Palmetto Synthetics produces high-quality specialty polyester fibers used in a range of applications, from apparel to automotive products.

The company's decision to expand its facility in South Carolina speaks favorably to the state's business-friendly climate and skilled workforce.

Thanks to the efforts of state and local officials, Williamsburg County will benefit from this investment," said Joe Taylor, Secretary of Commerce.

"Success follows success. We congratulate Palmetto Synthetics for this major economic announcement, and thank them for making it in our area.

They have consistently provided jobs for our citizens and provided community support. Palmetto Synthetics has always been a corporate leader in South Carolina.

We are pleased with the increase of jobs and very proud of their success and growth," said state Sen. Yancey McGill.

"Palmetto Synthetics has been a tremendous corporate partner and this expansion will only enhance its contribution to all the citizens of Williamsburg County.

We are fortunate to have them do business here," said Stanley S. Pasley, Williamsburg County supervisor and chairman of Williamsburg County Council.

"The additional jobs and investment at Palmetto Synthetics are a great opportunity for Kingstree and Williamsburg County.

It is wonderful that Palmetto Synthetics shows continued growth in Williamsburg County. Any way that the Town of Kingstree can provide assistance to them, we stand ready and available," said Ricky Burrows, mayor of Kingstree.

"Williamsburg County Councilmen and I are very excited about the expansion of the Palmetto Synthetics industry and truly appreciate their services to Williamsburg County.

There will be 25 new job opportunities available for Williamsburg County citizens. We encourage the citizens to support this industry by applying for employment," said Andy McKnight, vice chairman of Williamsburg County Council.

"Existing industry in Williamsburg County is vital to our growth. Although we appreciate new companies coming in, existing companies are our future," said Sam Drucker, Williamsburg County District 6 councilman.