CPH Vision expands space to accomodate growing list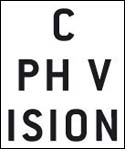 CPH Vision is expanding and moving its urban and streetwear segment into an amazing new venue. From February 2009, CPH Vision will be introducing Terminal 1 in Oksnehallen with its 5000 m2 for designwear brands and Terminal 2 in the new exhibition hall with an additional 9000 m2 for urban and streetwear labels.

At its initial launch in 1998, CPH Vision started out with 60 exhibitors. More than ten years later, the international fashion trade fair has more than 300 exhibitors with over 600 labels, and a large number of new applicants on its waiting list.

CPH Vision has come up with a new concept to cater for the increasing growth and sales rates of its exhibitors as well as their requirements for more space. There is also a growing demand for space as new interesting Nordic designers and international brands hope to become part of CPH Vision.

CPH Vision is launching a unique new fair concept, consisting of a significant increase in the exhibition area - in addition to Øksnehallen where the entire fair is located today.

The new location is a former locomotive maintenance building and is situated within walking distance of Øksnehallen. This initiative signifies an important restructuring and provides additional space for new and innovative projects. At the same time, CPH Vision is becoming one of the most important melting pots in Europe, hosting talented design companies and their fashion industry clients.

The Copenhagen trade shows are recognised for creating professional growth opportunities for some of the best and most capable fashion designers. At CPH Vision, the designers exhibit the latest, most creative and innovative clothes and accessories in a marketplace where new trends, business and inspiration are key. This makes CPH Vision an attractive and sensational supplement to other European fairs that usually play host to the more traditional and established 'mainstream' designers.

After more than three years' research and planning, CPH Vision is finally able to present its expanded fair that has been remodelled both in terms of concept and space. With this comes the possibility of boosting and strengthening Copenhagen's position as an international must-see fashion event.

With a team of new young visionaries the time is now right to set new initiatives in motion. A long-term contract with DSB (Danish Railways) has been negotiated to make use of the amazing location just next to the current CPH Vision headquarters in Øksnehallen. The two exhibition halls are located in close proximity on either side of the railway. Terminal 2 is a stone's throw from the department store at Fisketorvet and is now being prepared for the grand opening in February next year.

"We constantly read in the papers that the world is in deep crisis - and that the fashion industry will not be spared. But I am happy to be able to reject this gloom when it comes to CPH Vision. We are still experiencing great demand for exhibition space. This is because CPH Vision has over the years made its mark as one of the most important places in Europe to present contemporary quality fashion.