Geotextile applications would benefit from IsoProDyn & IsoProfile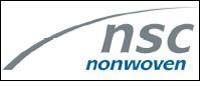 NSC Nonwoven introduces IsoProDyn & IsoProfile, a major innovation to provide even physical properties to crosslaid nonwovens and cost reductions.

If we were to look back over the past 20 years we would see that there have been many leaps of technological development bringing higher production rates and better weight uniformities in the needled fabrics, all contributing to reduced incremental manufacturing costs and better overall fabric performance relating to the enhanced weight uniformities in the finished fabric.

In fact, the overall focus in crosslapped nonwoven manufacturing has been more focused on cross width weight uniformity than speed, due in large part to an overall stabilization of doffing speeds within a window of 90-120 m/min. This general range of doffing speed is related to the capabilities of the crosslapper and the extended speed range required in crosslapping when using the advanced batt shaping technologies which require the crosslapper to have lay-down speeds which are dramatically higher than the doffer speed.

The state of the art in dynamic batt forming with technologies such as ProDyn, WebMax and CV1 have brought the CD weight uniformity to CV values between 1-4%, depending on the technology employed, the finished weight, draft and needled parameters within the manufacturing line. As was the development of profiling technology, first introduced in 1991, the introduction of ProDyn dynamic batt shaping in 1999 was a technological leap relative to using profile technology.

One of the additional developments in crosslapping has been in the control of the web as it enters the top carriage with Ouat!Sys. This abili ty to control the web at higher input speeds has eliminated web control problems associated with the top carriage as it moves toward the card, thus enabling higher doffer/feed-in speeds.

The focus in technology has actually focused in other areas where increases in operating efficiency or reduction in maintenance cycles has been where many advances have taken place; all which help to reduce the manufacturing cost and hopefully enable the nonwoven manufacturer maintain a competitive advantage of the competition. Thus, with these dynamic batt shaping technologies the overal l focus has been in cost reduction, via fiber savings generated through better CD weight uniformities and optimization of operating efficiencies through better fiber management systems in web forming and overall fiber processing.

The question is therefore what is next, what advancement can we expect which will create differentiation between nonwoven rol l good manufacturers. How can a manufacturer create separation versus the competition when similar technologies and economies of scale are employed? As presented above in looking over the general trends in technology over the past 20 years all the advancements eventually lead to making it faster, making it more uniform in weight (CD and MD) and making it at higher operational efficiencies which are all cost related and not performance related efficiencies.

The question is therefore why there isn't more focus in manufacturing a needlepunched nonwoven which combines the advancements in speed, weight uniformit ies and efficiencies while generating fabrics which also exhibit more uniform physical/tensile properties in the finished nonwoven felt?