ADVANSA to show newest fabrics at Performance Days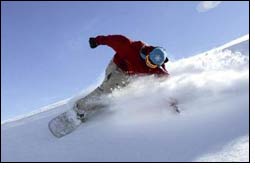 ADVANSA, Europe´s polyester leader, will showcase its newest fabrics and innovations at Performance Days, the new event for textile sportswear: a road show, where the newest fabric technologies are presented to decision makers of European brands in the capitals of active wear areas Verona, Stockholm and Munich.

At Performance Days, a workshop for textile producers and designers with participants from Europe, Asia and USA, ADVANSA will show a wide range of new high performance fabric developments featuring its multi-functional and eco friendly products: ADVANSA Thermo°Cool, ADVANSA Thermo°Cool ECO and BIOPHYL.

"Environmental protection is one of the key values guiding the development of new ADVANSA products. We are happy to offer customers the possibility of making an ecological choice without having to abandon the option of having multi-functional product performance," commented Silvia Toledo, Market Manager of ADVANSA. Brand new and exciting are the two new ranges of high-end technical insulation products for Sleeping Bags and Apparel, with excellent level of performance: ADVANSA ThermoºCool for apparel and ADVANSA Thermoº Dry for sleeping bags.

ADVANSA Thermo°Cool and ADVANSA Thermo°Dry Performance
Insulations – revolutionary high-end technical insulation products for Apparel and Sleeping Bags. The performance insulation material is the result of ADVANSA' s extensive experience in developing and manufacturing technical fibers for high-end performance insulation products and also special fibers specifically designed to deal with moisture management in sports apparel.

This combination of different special type of fibers with proprietary engineered cross sections enable the products to offer more than just warmth; they help to deal with the adverse consequences of perspiration, condensation and humidity inside a garment or sleeping bag, while enhancing comfort.

Well known for ADVANSA's environmental sustainability policies and having a long tradition offering customers the possibility to acquire ecological versions of their technical products, the new range of insulation ADVANSA Thermo°Dry is also available in an ECO version.

ADVANSA ThermoºCool - selected by many European brands - consists of a unique construction of fibres that will interact with the user of the garment, providing a dual functionality. The fibre is designed with increased surface area and microchannels to transport moisture quickly away form the skin to the textile surface. The hollow fibres allow enhanced air circulation and focus energy on the evaporation process to achieve maximum evaporative cooling.

In cool weather or after exercise the hollow fibres provide thermo-buffering to protect muscles from post-exercise chill. Thus, providing superior moisture management and temperature control, the fabrics for apparel are keeping the users comfortable across a wide range of temperatures and activity levels.

Created with new intelligent technology from ADVANSA and again meeting the two trends of growing consumer interest - multifunctionality and environmental awareness - the thermoregulation product ADVANSA ThermoºCool is also available in an ECO version. ADVANSA ThermoºCool ECO uses a polymer that is made from renewable resources, such as corn, instead of traditional petrochemical derivates.